"Brothers from another mother," is how Robben Ford described Andrew Ford to me. We had just finished Robben's first series of TrueFire sessions and Robben asked if we would be interested in doing a project with a extraordinarily talented bass player that he had worked with several times in the past.
We said "yes" and Robben made the introduction. A very fortunate day for all of us here at the 'Fire because we'd be hard-pressed to name a more professional, more knowledgeable, or more talented collaborator that we've ever had the pleasure of working with.
Andrew is also a monster player, composer, arranger and producer, which is why his pedigree reads like a Who's Who of popular music. He's performed or recorded with Al Jarreau, Whitney Houston, David Crosby, Robben Ford, Chaka Khan, George Duke, Gladys Knight, James Ingram, Christopher Cross, Michael McDonald, The Emotions, The Stylistics, Larry Carlton, Oleta Adams, Melissa Manchester, Graham Nash and that's just a partial list.
If you've listened to music over the last couple of decades, you've likely tapped your feet, jumped on the dance floor, or otherwise just grooved to music powered by Andrew's remarkable bass magic.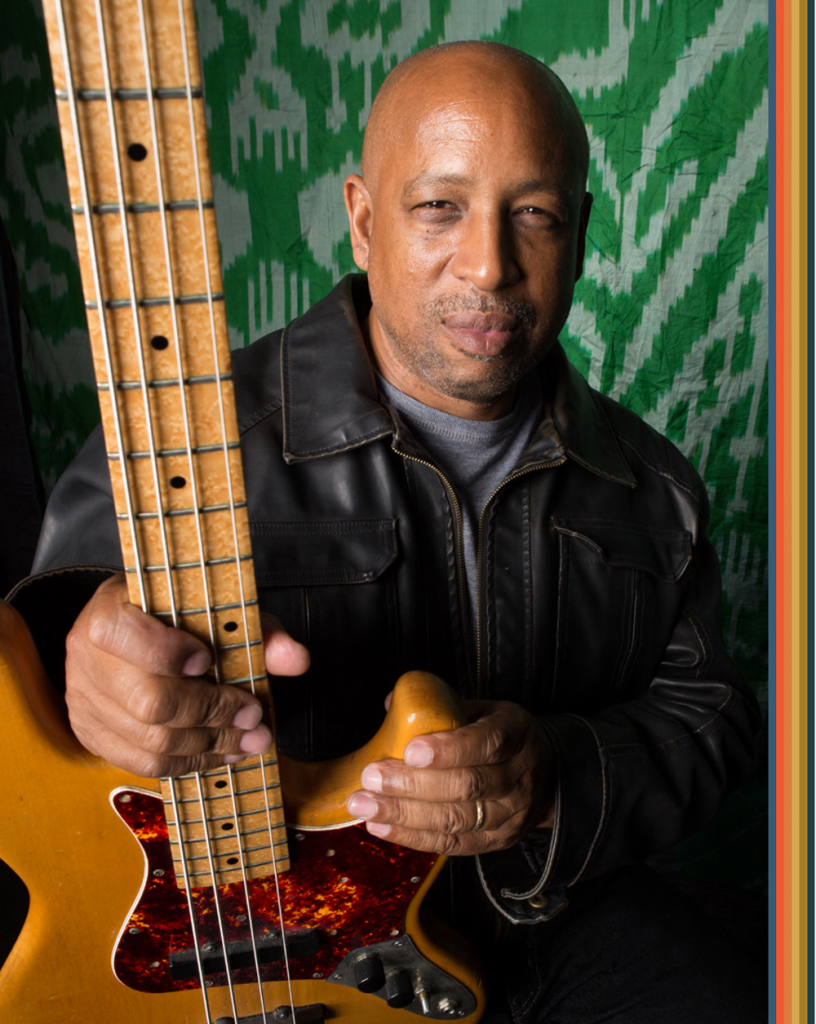 Indeed, Andrew's pedigree is impressive, but his educational prowess is mind-bending. That's why we've already collaborated on five projects together and that's why I don't even think twice when I'm asked to recommend a bass course. A hundred years from now, musicologists and music educators alike will thank their lucky stars when they discover the treasure trove of Andrew's educational work.
Andrew is also one of the brightest, good-natured, generous, humble and loving family men that I've been privileged to know across the twenty-five years that we've been stoking the 'Fire here. You can hear that in his music, and you can pick up on that up as he guides you through his courses.
I asked Andrew if he'd be cool sharing a little more insight and revealing a little bit more about himself here in Riff by answering our Proust-inspired series of questions. True to form, he stopped everything he was doing and delivered the goods overnight.
Andrew Ford — the consummate pro, and exceptional human being.
---
What is it about the bass that attracted you to it originally, and still fascinates you today?
It's about being the foundation, the solid rock and supportive force behind the madness, and besides that, the bass player is always the coolest and smartest one in the band. Lol!
Your idea of happiness?
A loving wife, healthy children and a job that I love (most of the time).
Whether living or dead, who would you like to have dinner with?
Abraham Laboriel just seems like such a warm spirit besides being a phenomenal bass player, maybe some of that would rub off on me.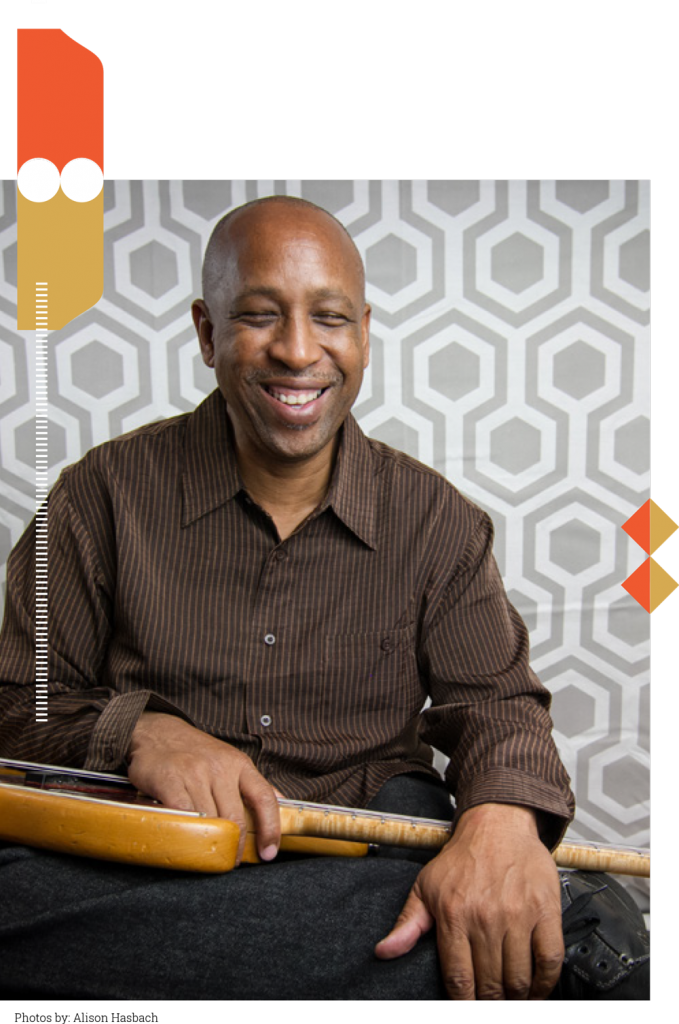 Name three things a player can do to improve their musicianship.
1. Learn how to play piano or guitar if you are a bass player, at least well enough to bang out a variety of chords. If you play another instrument, learn about the role of an instrument other than your own.
2. Explore a variety of music styles, even if you don't like them, it can enhance your musicianship and possibly bring a uniqueness to your own favorite style of music.
3. Realize there are subtleties in every style of music, they often exist in note lengths, timing, swing, technique, phrasing or other aspects of musicality, nostyle of music is easy, especially if it appears to be.
If not yourself, who would you be?
The dude you passed in the grocery store, just a normal working stiff that loves music and his family. I guess I'm still that dude, just with an incredibly humbling resume.
Given all the negatives about the changing business landscape of the music business and how tough it is to sell records etc. — what are the positives about the current evolution of the music business?
I teach music business at a college and so I'm especially aware of the changing trends in the industry because I teach about it. The good thing about today's landscape is that there are opportunities for more people to get their music heard, or their lessons, tutorials and books seen. The playing field has been leveled, which is good, but because of this the market is somewhat saturated, which is bad. Ultimately I believe the cream rises to the top though.
Your favorite motto?
Treat others the way you want to be treated. Also, "Funk is on the one"!
With the changing landscape of the music business, what do you do today to maintain your career as a musician?
To earn a living and support a family in this music business climate I had to diversify and not only use the skills I possessed, but develop new ones. I had
an education background and so teaching and doing instructional videos was a natural fit, but I also produce, arrange, and compose music for movie, tv, and independent artists; something I never considered doing. I have had to stretch myself and become a lifelong learner. Ownership is my goal these days, even if it is partial ownership of things that will continue to produce income for years to come. Also being able to play many styles of music and read music have helped me to continue to get calls.

What do you dream about? Literally.
I often don't remember my dreams, it's weird, my wife has vivid dreams but not me. I do think a lot about using my gifts to help others though, as a matter of fact, using all my resources to be a blessing to my family and the guy on the street. Kind of corny, but if you've ever helped someone in need, then you know the high that comes from that.
What are your aspirations professionally?
I have surpassed any of the aspirations that I ever had in the music business. I had no intentions of even being a professional musician. I have worked with many of my heroes, legends in the business that now consider me a peer, me a kid from South Central, Los Angeles. So I'm just continuing on this path of growth and uncovering new opportunities musically or otherwise as they present themselves.
Your favorite heroes in fiction?
Sheriff Matt Dillon in Gunsmoke, a cool character.
Your favorite food and drink?
Give me a grilled or blackened salmon filet and an Arnold Palmer and I am
good to go. Top it off with a Creme Brûlée and I am in heaven.
The natural talent you'd like to be gifted with (other than music)?
Well the first thing is I don't consider myself as a "gifted musician" as I did work very hard at it. But I marvel at the ears and aptitude of a great sound engineer. Knowing about the science of sound, even programming intrigues me.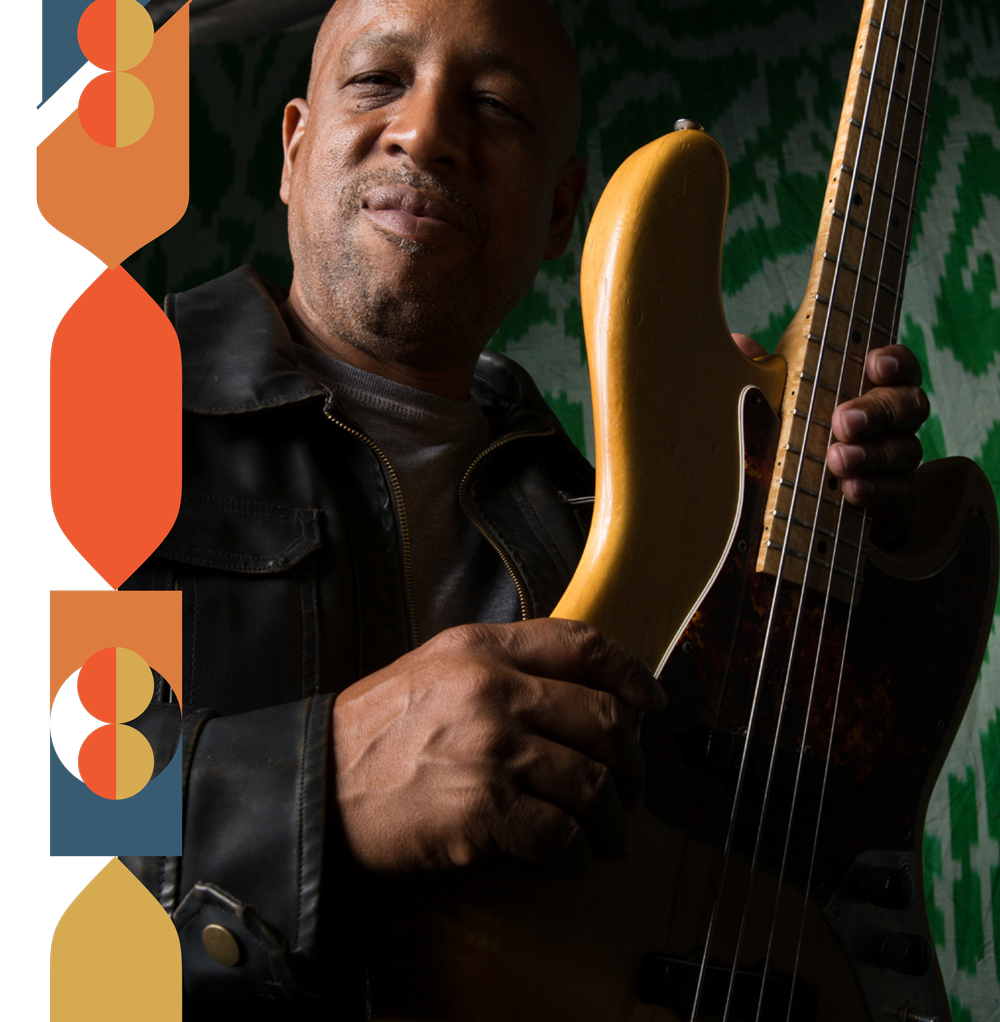 In life or in music, what one thing have you learned that you'd like to pass on to our readers?
That fame is not all it is cracked up to be, not that I have experienced it, but I have seen it close up. Be thankful for all you have, don't be jealous, and never stop growing or being a learner. Seems like too many people today think they know it all already. There's nothing wrong with admitting what you don't know. As a matter of fact, acknowledging your shortcomings opens you up for real success.