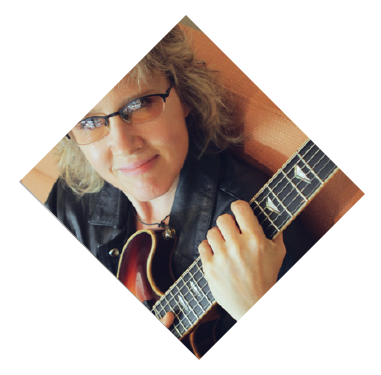 I'm going to tell you about how my session with one of my favorite artists went last week, but first, I have to start out by painting you all a picture of the dream job I have as the Head of Studio Production at TrueFire. I wake up to the realization that instead of having to drag myself into some lackluster cubicle for my day-to-day, I get to work in a state-of-the-art recording studio, equipped with wall-to-wall cutting edge audio and video gear. And as you may have guessed, I love gear, but the gear isn't even the half of it. Working with some of the greatest musicians on the planet is truly a gift – I advise them and take advice from them, laugh with them, hear the latest stories from the road, and I learn from them – about guitar and about life.  And if that wasn't enough, at the end of the day, we share a meal, great conversation, and cocktails. And this isn't Bruce and Jerry from "corporate" during the yearly work retreat, it's the one-and-only Larry Carlton, Tommy Emmanuel, Robben Ford, Pat Martino, and the list goes on. I mean, come on, I have some of the coolest co-workers anyone could ask for on the other side of the glass – it's incredible! Not to mention that the artists and educators we work with are some of the greatest people, with some of the biggest hearts I've ever known, and every session is just another opportunity to make a new friendship with a truly unique traveler of this world. It honestly doesn't feel like work at all. OK, I digress.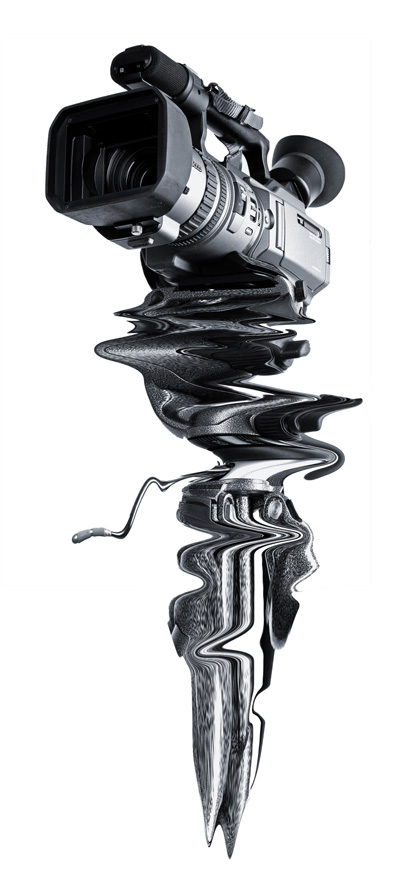 Sheryl Bailey returned from Japan a few weeks before her latest shoot with us recently in St. Pete. She had been touring Asia with her jazz trio in support of her latest record, "A Meeting Of Minds," and when she returned home from the whirlwind of international touring, she returned to a big list of looming domestic projects and deadlines. Sheryl lives in New York as a well-respected and celebrated jazz artist, while holding an associate professor position at Berklee – she's a pro, no doubt, so when our conference call came up on my calendar a couple of weeks before our shoot, I had total confidence that she would be well prepared.
"Tommy, is this call a part of my lucid dream?" I laughed as those first words broadcasted out over the speakerphone in my office. I was instantly excited to get to work and hang with her again, and I knew at that instant that she had been working intensely to get all the prep for her course done. I wouldn't be disappointed. Sheryl's latest bebop offering serves up a polished, new addition to our new Essentials series, composed of ten original performance videos that also include play-along tracks, full guitar transcriptions and tablature, and breakdown lessons that divulge all of the valuable insights and approaches employed. She's one incredible educator, an amazing player, and a riot of a hang nonetheless. She also shreds, but that's another story.
We picked her up from the hotel on the morning of our shoot at 9:30am, gently nestling her into "the cloud" – that's our pet name for the studio set named for the giant, pale white, 8-foot diffusers and massive, twin 8-bank, 4-foot fluorescent lighting banks. We sound-checked, made a few framing tweaks and were up and rolling video by 10am. Outside of the occasional second take to outdo a previous level of perfection, she knocked it right out in a string of first-takers that'll leave the best of us scrambling for the breakdown video. We probably shot for 3 hours, broke for lunch, and then wrapped up with another 3 hours including her photo shoot with the creative team and the course intro video. Sheryl's course runs a little longer than two and a half hours and we shot it in a day. It's focused, and it's loaded with inspiration and motivating bebop coolness.
That reflects Sheryl's personality. She's cool and mellow, yet bright and energetic, and that same energy permeates right through into every solo she plays. Remember when I was reveling earlier in my job coolness? Well, I also get to listen to Sheryl Bailey's velvet-wrapped, micro-cosmic bebop lines all day, floating up and down dominant 7 scales like chromatic strokes from an artist's brush. Throughout the shoot, I thought back to our call a few times too, chuckling about that thing she said about being part of her lucid dream. Maybe that was the case, but it's more likely that she's a part of mine.