Bluegrass is raw, earthy and authentic, while at the same time sounding extremely precise with tight harmonies and amazing instrumental technique! To walk this tightrope and master this juxtaposition of elements takes a musical feel and a love of the art.
Stephen Mougin (Mojo to his friends) is someone who has spent a good deal of time developing that talent. He says his dad took up guitar when Stephen was just 5 years old. "We started going to local jams, which were mostly classic country and bluegrass, all played on acoustic instruments. By the time I was 6, I was pickin' and singin' along."
That early experience blossomed and led to Mojo playing mandolin, as well as continuing to hone his vocal chops. "In bluegrass, you're expected to pick AND sing, and as you get into the profession, job opportunities are more plentiful if you are a multi-instrumentalist."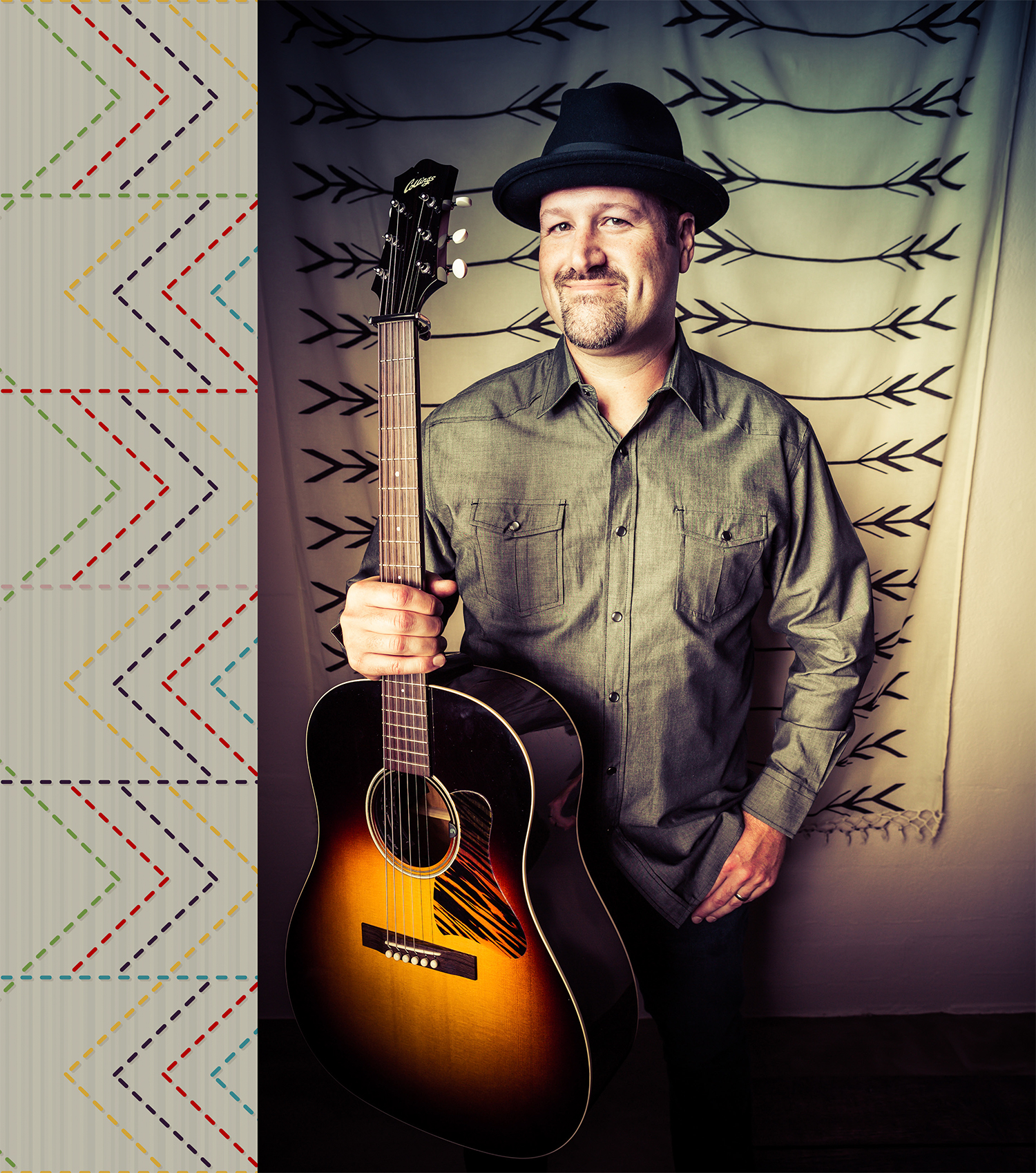 For the last dozen years, he has found himself playing with one of the icons of bluegrass music, Sam Bush. He got the gig in 2006 and says, "I was fortunate to have several friends who facilitated an introduction, which led to an audition." That aspect of networking and having those friends who can recommend you is an important concept Stephen likes to discuss. "I can't speak strongly enough about networking within the industry. You MUST always do your best, you MUST always be prepared, and you MUST always be professional, regardless of the particular gig you're playing. People will notice that, and you'll become the musician they think about when folks are asking for recommendations. Sam's banjo player (Scott Vestal) hired me back in '05 to play guitar with a project he was putting together and when the Sam Bush Band gig opened up, his word was the final straw that made Sam call me to audition. It has been an amazing learning experience and the band is constantly pushing each other to be better."
Often the amazing long wonderful years of a gig can come from just one recommendation or one call. Having your chops together when that call comes is the key. Stephen refines those chops both in the studio working on his own material, as well as working with others. He says, "I enjoy the creative process. I own a studio and small bluegrass record label (Dark Shadow Recording), so I'm involved in all aspects of the recording process. I LOVE producing young bands, helping them find their sound, developing their approach to business, and creating an album that exceeds what they thought they were capable of. That is pure joy for me."

Of course all that focus on songs has helped him get a great view of what his own playing is about. "When I'm behind the mic, I really like to get 'inside' the songs I'm playing. I'm a bluegrass musician, but I play and listen to all kinds of music. I feel like that wide musical experience allows me to 'play for the song' rather than just glue a genre-bound take to every chart I track. I take great pride in doing everything I can to make the artist sound 'better', often-times that means playing less than I know, taking out everything but what the song really NEEDS."
Teaching is something that seems to happen naturally for Stephen. His genuine caring nature and love for the music, along with his willingness to share all he has learned is what makes him a dynamic instructor. When asked what advice he would give to an aspiring young bluegrass picker, he gives this advice, "Listen. Listen more. Focused listening is crucial to developing your bluegrass chops. Sitting down with one song from the classic repertoire and listening through once for what the banjo does on each section, then go back for guitar, then mandolin, then fiddle, then bass, then lead vocal, then harmony parts…do all that and you'll REALLY know what's going on in that song. You'll begin to see patterns and tendencies, which will exponentially ramp up your picking education as you can assimilate things you know and use them in other places.
Focus on rhythm. Yeah, the fancy pickin' is what draws most players in, but the true greats in the genre are coveted for their rhythm playing as much as lead.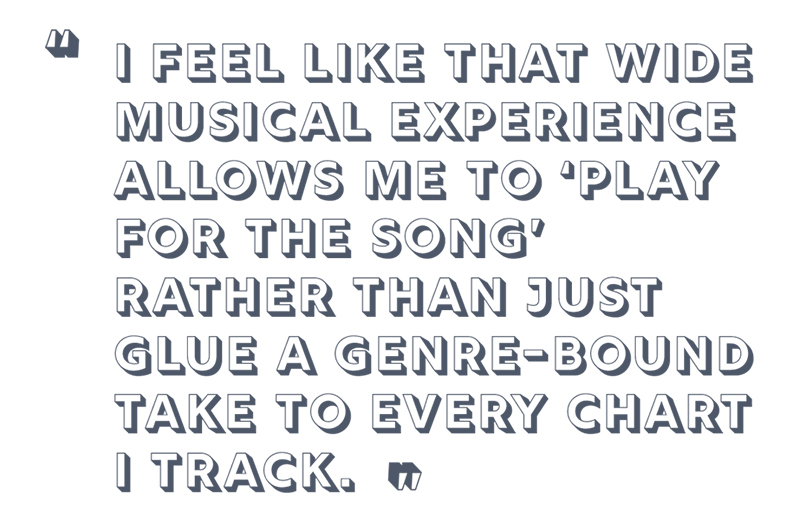 Mind the beat. You might notice that bluegrass is a very 'front-of-the-beat' music. Lazy, imprecise timing will forever mark you as a 'non-bluegrass-player'. Understanding that concept is half the battle to becoming a genre pro."
Of course those words of wisdom take time to digest for a young player, but that is the path for the musician who strives to rise to the top.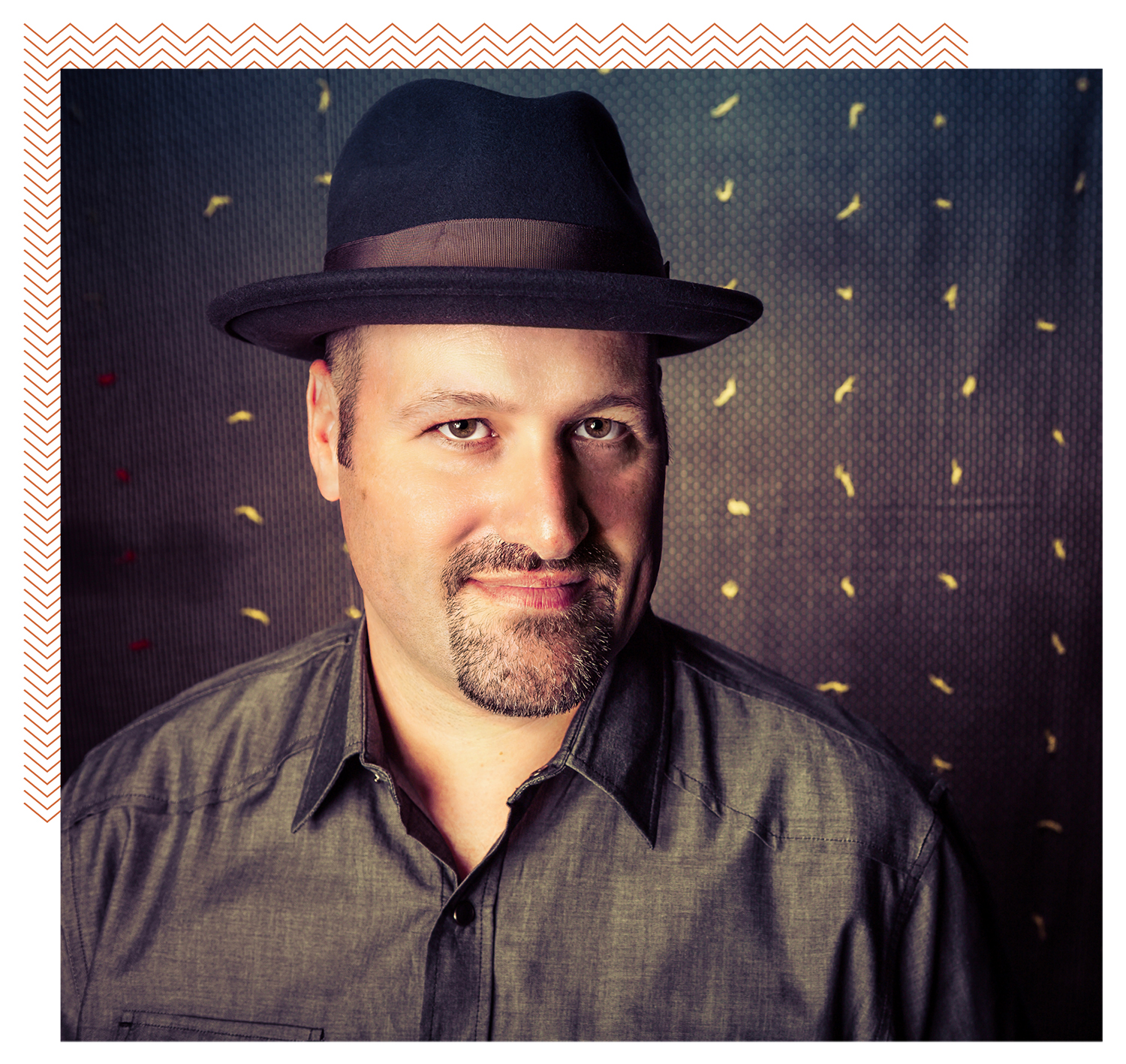 Stephen is hard at work on a new studio build, and has avoided taking on new projects until that is done. But he says he will be out on the road with Sam again, and "trying to get some more tracks done for my own album (it's embarrassing that I don't have one…I spend all of my time making everyone else's art!)."
That is just the way of someone who is the authentic article – wanting to do art and at the same time wanting to help and share what they know. It is a balancing act, but looking at the past history and long list of accomplishments of this picker, I am confident this Mojo will continue workin'.