The first year of my journey with TrueFire was filled with exciting challenges; I was asked to completely revamp the production workflow, make the best of the studio facilities we had at that time, and then later that year, oversee the build-out of a new studio in the building we were moving to. No rest for the weary!
At that time, TrueFire was occupying an old furniture store and warehouse in downtown St. Petersburg. The offices were located on the third floor with the production studio tucked into a fairly tight mezzanine level space on the second floor with very low ceilings and little acoustic isolation.
The offices had an open, airy layout with vintage cool wooden floors, and tons of paintings and vibrant hues covering the walls. Cool as they were, those creaking floors drove us crazy in the studio. The upstairs team had to either stay put or remove their hard-soled shoes and walk softly during sessions (if you listen carefully, you might even hear some of those creaks in our earlier productions).
That was only one of the countless inherent technical challenges we had to circumvent, but we made the best of it and turned out some of our finest courses in those early days (fortunately, I missed the really early days when sessions were being shot in the kitchen!).
Meanwhile, we were riding a wave of growth that signaled the need to scale up our production and throughput.  It was time for an overhaul. We started looking for new space where we could build a more advanced studio facility and a larger workspace for the team. Our first big move was on!
That first summer presented further production puzzles to work out. We had several location shoots including a three-week shooting tour in Nashville, which centered around the Chet Atkins Convention and the Summer NAMM show. I set up studios in hotel rooms, ballrooms, rehearsal studios and recording studios for shoots with Tommy Emmanuel, Thom Bresh, Carl Verheyen, Reeves Gabrels and many others. There were huge lessons in each of those setups, and ultimately, the timing couldn't have been better because we started to build out our new St Pete studio in the fall.
We designed and built the reimagined production studio in an old bread factory building in downtown St Petersburg while laying out the new offices. When we finally blocked and lit the new soundstage there in early 2012, we were shooting against a clean white cyclorama wall, a fresh look for TrueFire, equipped with an upgraded command central and fully HD robotic cameras.
Our relationship with this space made a big impression on me. There's an extraordinary value of doing things right the first time, being there for it's conception and seeing it all the way through. Sure, I can point out the mistakes I made with that studio, but it served us well and was a fantastic jump in functionality compared to where and how we were working previously.
Over the past five years, we baked up a lot of goodness at that old bread factory and produced between 50 and 75 new courses a year. We hosted guitar legends like Pat Martino, Andy Timmons, David Grissom, Sonny Landreth, Robben Ford and Steve Vai for the first time in our studios. We produced the premiere In The Jam product line-up, and upgraded our lighting and technical systems to rival broadcast-level studios.
Over the past five years, I was exposed to yet another evolution in the state of the art for TrueFire productions and the staples of multimedia studio technologies. The space served us really well, but it was time for another move. We were continuing to grow by leaps and bound, and now needed more space for the team, not to mention a seriously upgraded studio.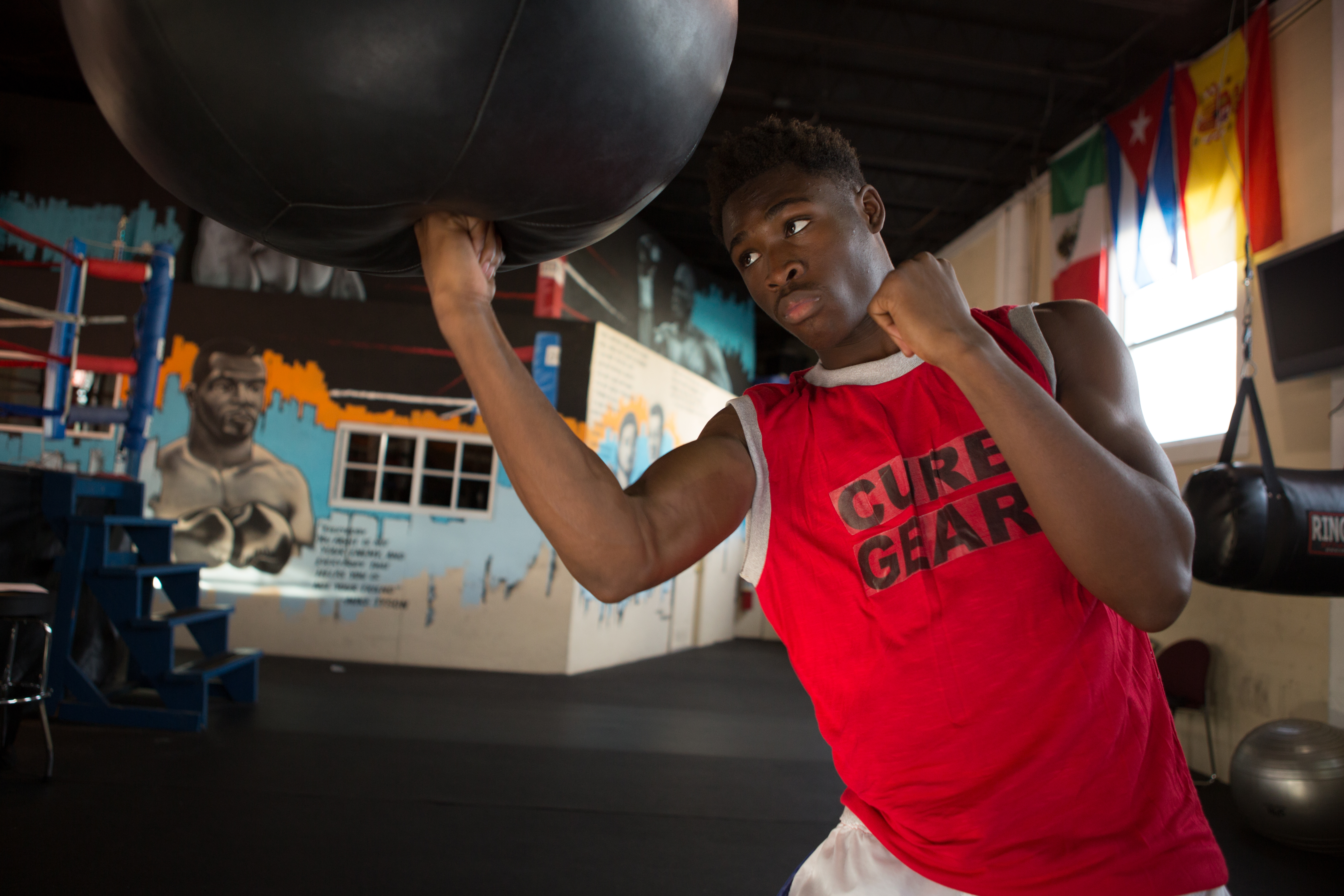 We bought a former boxing gym in the St Petersburg arts district and the first round of construction is in full swing as I write this article. It's a little bittersweet to say goodbye to a place that you once called home; a place that lives on in the heart as an integral part of your growth. My friend and TrueFire educator Jeff McErlain summed it up best when I sent him the pic of the studio reduced to boxes: "Weep."
We're beginning a new and exciting leg of our adventure into the world of 4k workflows, a huge improvement to acoustics, and massive efficiency improvements with a custom designed multimedia facility being designed by acclaimed studio architect, Wes Lachot.
It's going to take a lot of time and resources, but it'll be spectacular when it's finished and I'll be telling you more about in future issues of RIFF. So, hang tight folks, BIG things are coming!