Racing heart, shortness of breath, adrenalin rushing through every vessel in my body — I felt like a kid visiting Disneyland for the first time. Bright, shiny, wonderful-sounding things every way you turned — I had discovered a Shangri-La for guitarists. It was there that I experienced my first Tommy Emmanuel live performance.
It was also there that I discovered the Chet Atkins Appreciation Society's Convention (more commonly referred to as CAAS) in Nashville, Tennessee. Guitarists in the know have been celebrating Chet Atkins and the art of fingerstyle guitar since 1983, long before I caught wind of it. Go there and I promise you this — your appreciation for what is possible with a pair of hands and six strings will swell with wonder.
I'll never forget my very first day at CAAS. Stephen Bennett, Laurence Juber, Joscho Stephan, Richard Smith all gave memorable performances that day and then for the featured performance on the main stage that night — Tommy Emmanuel — a magical day to say the least.
The TrueFire crew spent three days at CAAS, each day and night filled with performances and workshops from a veritable Who's Who of the fingerstyle guitar world. We made many friends on that trip, many of whom are TrueFire educators today, but I didn't get to meet Tommy until almost two years later. He was in his groove with fans, friends and fellow fingerstyle artists and the opportunity just never presented itself (OK, maybe I was a little star-struck myself).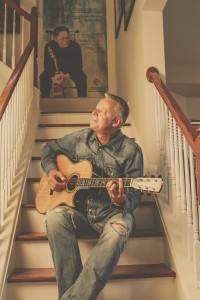 Imagine Frank Sinatra back in the day, surrounded by his rat pack of equally talented artists and bodyguards warding off the throngs of fans clawing their way to get close to the man. No bodyguards for Tommy though — I've never seen an artist so generous with his fans and so genuinely appreciative of their admiration for him. It took him an hour to get from one end of the lobby to the other.
We finally got to meet Tommy at a future CAAS and get to know him a little bit better up close and personal. He was also kind enough to let us film a short interview in between his sets.
Tommy talked about a fortuneteller, woodshedding, dealing with nerves, honesty, how he earns the respect of his audience and a variety of other topics that I've not seen or read in any of his other interviews. I hope you enjoy the segments that I share with you here in this article.
It was a couple of years after that interview that we started working with Tommy on his TrueFire courses. The first two, Certified Gems and Little By Little were shot in the living room of his Nashville home. To our delight, Tommy's soon-to-be-wife, Clara (an awesome player and videographer in her own right) operated one of the cameras. They both were so welcoming and hospitable even as we tore their living room apart to make way for the lights, equipment and cameras.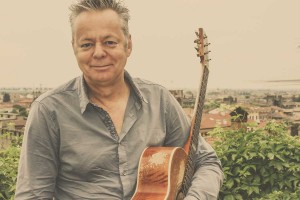 Over two sessions and four days, we filmed 21 performances and detailed breakdowns of Tommy's songs. Musicologists and fingerstyle players a hundred years from now will thank their lucky stars that we captured these amazing tutorials. By the way, no need for a producer or director on the set with Tommy in session — you just hit the record button and hold on for dear life. Tommy is the quintessential pro.
Ask anybody that knows Tommy and they'll tell you that he's a beautiful, loving and generous human being. He plays pretty good guitar too.
Did You Know?
Tommy's creative genius and otherworldly guitar prowess is well documented and celebrated the world over. So, what can I tell you about Tommy that hasn't been said a hundred times over by more eloquent writers than myself?
Well my friends, we have our sources (thanks Clara!) and share with you here a handful of little known facts about William Thomas Emmanuel…
Tommy was born with significant hearing impairment from yellow fever.
Between the ages of 12 and 15 years, Tommy had a lawn mowing business, taught guitar three nights a week, worked in corner grocery store on Sundays, and played for dancers in a band on Fridays and Saturdays.
His brothers' and sister's nickname for him is "Tomtit."
Tommy never had guitar lessons and can't read music or tabs.
Although the Emmanuels were quite poor themselves, Tommy's mother used to house people in need all of the time and never discriminated who she helped. Like mother, like son.
Tommy travels everywhere with his main guitar on his back.
Tommy is a master power-napper who can fall asleep anywhere,
When he first arrived in Sydney as a teenager to find work, Tommy slept under a desk in the office of a man who took pity on him. He managed to steal food until his first gig, which included a steak dinner. The "best steak dinner" he's ever had.
Tommy loves reading autobiographies.
Tommy has always been a huge Buddy Rich fan and once bought tickets to three rehearsal shows in NYC. Brazen as he is, Tommy knocked on the tour bus and was let in. Buddy made him a cup of coffee, they had a chat, Buddy showed him some drum riffs and gave him a pair of sticks.
Tommy loves spicy food but it gives him the hiccups.
Interview & Performance Segments