Once upon a time, way back in the early years of TrueFire, the phone rang on my desk late in the afternoon. I remember being buried with work and up against a dozen looming deadlines and so almost let the phone ring on to voicemail. Ring. Ring. Ring. One more ring would have let it go to voicemail, but something told me to pick it up. Good fortune smiled upon TrueFire that day.
The voice on the other end of the line had that distinctive New York/New Jersey dialect, which I was able to relate to immediately having lived in those parts for more than 25 years myself. The caller told me he was an instructor up at Berklee in Boston, but that he, his wife and kids wanted to move back to New Jersey and he'd have to give up the Berklee gig to do that and so, wanted to know if we had any freelance work or opportunities for him.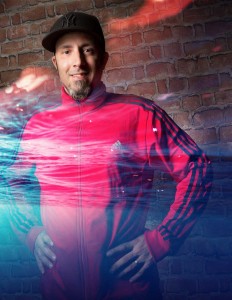 Long story short, he sent links to his videos and articles and I was very impressed with his work. And I really liked his moxie, so we spoke again and agreed to do a trial project together, which he knocked out of the park. That led to an ongoing freelance relationship. He took on anything that we threw at him, never said no, busted his chops to prepare the curriculum and aced the sessions every single time.
He was one of the pioneers of our 50 Licks series and the first TrueFire educator to do three of them (50 Rock, 50 Metal and 50 Funk). He was the first educator to do TrueFire's companion courses with Blues Progressions and Blues Soloing. He was part of our experiment to shoot with split-screen, two guitar part composites with Guitar Cubed. He was one of the first "Sherpas" with his highly successful Guitar Gym online classroom. And he will be one of the first educators involved with our brand new IN THE JAM platform.
There's more…
He was the first educator to lead a moderated blog on our forum and the first to include Line 6 POD files with his courses. He was the first to use an Axe-Fx on a course (all Guitar Gym titles). He produced an entire and quite massive video course all by himself at home (40 Day Rhythm Guitar SWAT Camp). He did all of the charts for all 200 of the free Jam Tracks on TrueFire. He's got 26 TrueFire courses to his credit.
We call him Professor of the Deep. You know him as Chris Buono.
I've had the pleasure of collaborating on so many projects and "firsts" with Chris over the past many years. I respect him immensely, got to know him quite well and am very proud to call him on good friend.
To help you get to know Chris a little bit better, I asked him a few revealing questions and his answers follow, in his own words…
What single event or person inspired you to become a musician?
My big brother Louis. One thing he always drove into my head, like only an Italian big brother can is "smart" or "logical fingering." It's something I swear by today and have said those words countless times teaching.
Name the three most important things you learned — and now practice — about earning a living as a guitar player?
Learn how to play jazz to some degree and the theory behind it.
Learn how to read music.
Never say "no."
Given all the negatives about the changing business landscape of the music business and how tough it is to sell records etc. What are the positives about the current evolution of the music business?
The fact I can connect with anyone anywhere in the world has totally changed the game for me. From Skype lessons with students as far out as Europe and Asia to having people buy my TrueFire courses and my books who live in places I can't even spell right on the first try.
What do you dream about? Literally.
Running. I'm always running to something. That, or my childhood or something related to where and how I grew up. I'm always looking for my dad who passed in May 2001.
Your favorite motto?
Maybe our time has come and gone, or maybe it's gone, but not yet come. (Stacy Lordi, AKA Stacy Buono)
Your idea of happiness?
When my family is happy & healthy, my work is done and I'm in a premium guitar store where I know a guy and I'm left to my own devices for a few hours.
Your favorite heroes in fiction?
In addition to my boyhood fascination with Marvel and DC characters, as well as all things Star Wars, I'm a big fan and staunch supporter of the underdog.
The natural talent you'd like to be gifted with (other than music)?
Both sides of my family are artisans. Some of that rubbed off on me such as drawing and building things, but I wish I had the chops to build a house or any structure for that matter from scratch.
In life or in music, what one thing have you learned that you'd like to pass on to our readers?
Be fair to people for no other reason than it's right. And, keep a low profile doing it. Your actions will speak to those who matter most.