Frank and I go way back. We started working together on TrueFire projects fifteen years ago and became fast friends almost immediately. Everyone loves Frank, and what's not love?! He's talented beyond words, funny, warm, loving, giving, appreciative, positive, and remarkable in a hundred ways.
Unlike most musicians sitting around a table having dinner out with other musicians, you won't find Frank talking shop or discussing anything related to music or musicians. It bores him. In all these years, I've never asked him why, but I dig that he's that way.
Frank would rather talk about his family. He and his lovely wife, Kate have four sons and, as you might expect, there's always something going on. I love to hear Frank tell me the latest stories, all of which crack me up and all of which demonstrate just how intensely he loves his family. Someone should do a reality show because each member of that family is interesting and exceptional in their own way.
They say "behind every great man there's a great woman,"' and Frank's wife is clear testimony to that truth. Imagine the challenge of working, maintaining the household, and raising their four young sons while Frank tours the world. Unimaginable for most of us, but Kate pulls it off and pulls it off extraordinarily well.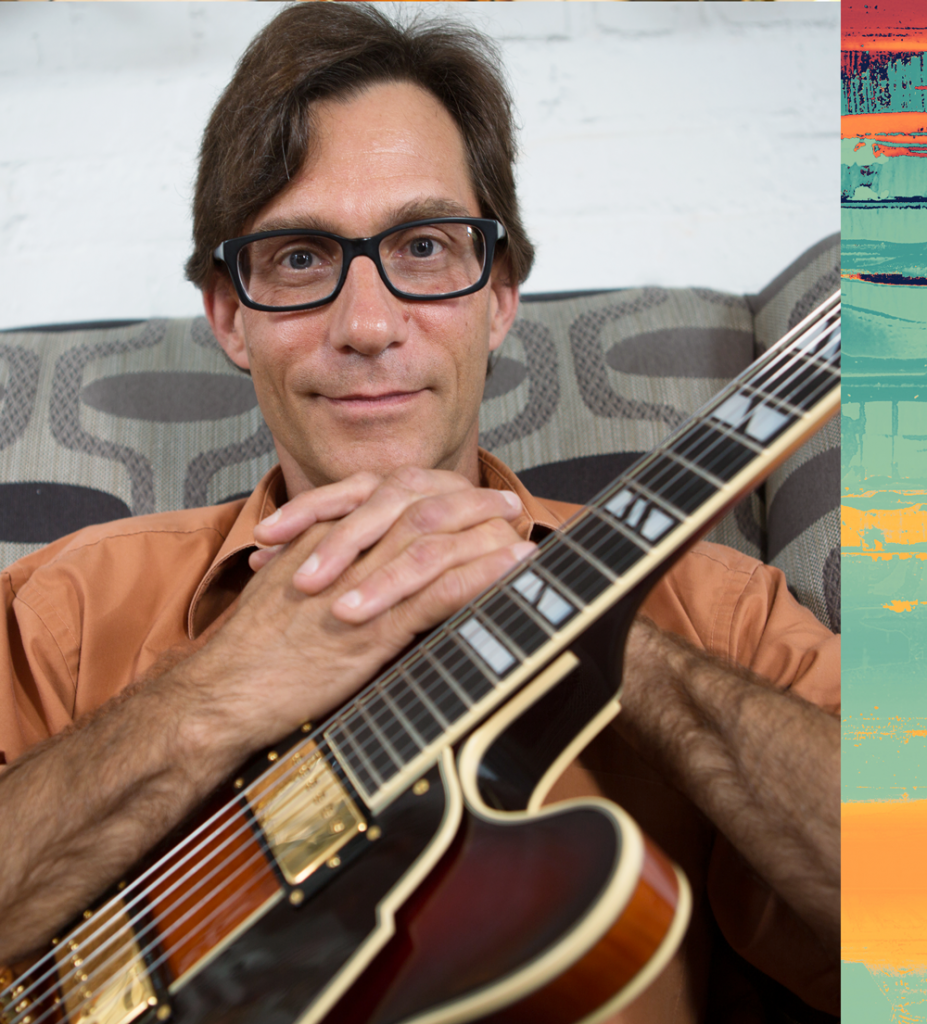 Frank's not a health nut, but he's very smart about what he eats when he's on the road. Every time he's in the studio at the 'Fire, he fills the galley with a variety of whatever happens to be his current go-to foods. I recall all varieties of kale, from chips (palatable) to kale smoothies (not so yummy). Goji berries are very big for him as are bananas, protein bars, organic broccoli, spinach, and pretty much all forms of other green things that are eaten raw or juiced. At the same time, he'll happily inhale a good steak and rich desert with the best of them. Meanwhile, he was born in 1965 and still looks like he's a thirty-something. Pass the kale shake please.
Frank's one of the most richly musical people I know. He can play anything, with anyone, at anytime, without even thinking about it. And play whatever it is extremely well. No one — and I mean no one — can play a ballad like Frank plays a ballad. Frank's oneness and mastery with a melody is otherworldly.
Les Paul, who Frank worked with for many years, listed Frank as one of his Five Most Admired Guitar Players for the Wall Street Journal. The New York Times calls him "one of the brightest stars of the guitar." He's played with Ringo Starr, Madonna, Donald Fagen, Wynton Marsalis, Tommy Emmanuel, the Boston Pops, the New York Pops, and dozens of other world class artists.
Frank loves to teach and jumps on any and every opportunity to do so. He's written 18 books for Mel Bay, collaborated on 15 interactive video course with TrueFire, has his own online classroom and conducts clinics, master classes and workshops at music universities, all over the world, including Juilliard and Boston University.
I love this guy. I feel privileged to get to work with him, but I also feel blessed to call him my friend. There's so much more I could tell you about Frank, but for now, I'll share the following answers to Riff's Proust-inspired series of interview questions.
---
What is it about your chosen instrument that attracted you to it originally, and still fascinates you today?
My father plays a bit and always had swing guitar records playing in the house, so it was natural for me to want to play the guitar. I was five when I started. What still fascinates me to this day about the instrument is how darn hard it is to play. On the other hand, what also fascinates me is how easy it is to play songs once you've learned a couple of chord shapes. Once you have the ability to do this, playing with others really becomes fun and energizing. This is what got me hooked.
Your idea of happiness?
Being healthy is all that matters.
Your favorite heroes in fiction?
I love all the Super Heroes. Fun stuff.
Name three things a player can do to improve their musicianship.
Learn songs. The great Bucky Pizzarelli once said, "Everything you need to know about improvisation is in the songs." Learn some jazz standards, some rock classics, bluegrass and Americana, pop, classical. Just learn lots of songs is the best advice I can give to anyone.
Play daily. Play your instrument every day even if it's for 5 minutes. Ear training — learn melodies, riffs or songs from records using your ear only and not the sheet music. This is a great training tool to enhance your ability to play what you hear.
Whether living or dead, who would you like to have dinner with?
Padre Pio.
Given all the negatives about the changing business landscape of the music business and how tough it is to sell records etc. — what are the positives about the current evolution of the music business? 
Many more positives than negatives for the musician. It's easy to get your music heard. It's easy to find fans all over the world. A musician does not need a record label to make it in the business now. Making an electronic press kit is so much easier and cheaper then the traditional mailing out of album or CD, press picture and quotes sheet. It's easier, quicker and cheaper to buy music or educational items because of downloading. One can buy music or education from the comfort of their home now and they can do it instantly. This, in my humble opinion, has caused the demand for music and music education products to soar.
As far as pirating, it will always be. Heck, friends used to make cassettes
of albums for me and visa versa, so I feel it is no different today just with
different technology. Plus the clientele or fans of my kind of music rarely, if ever, pirate and probably go out of their way to buy music instead of pirating.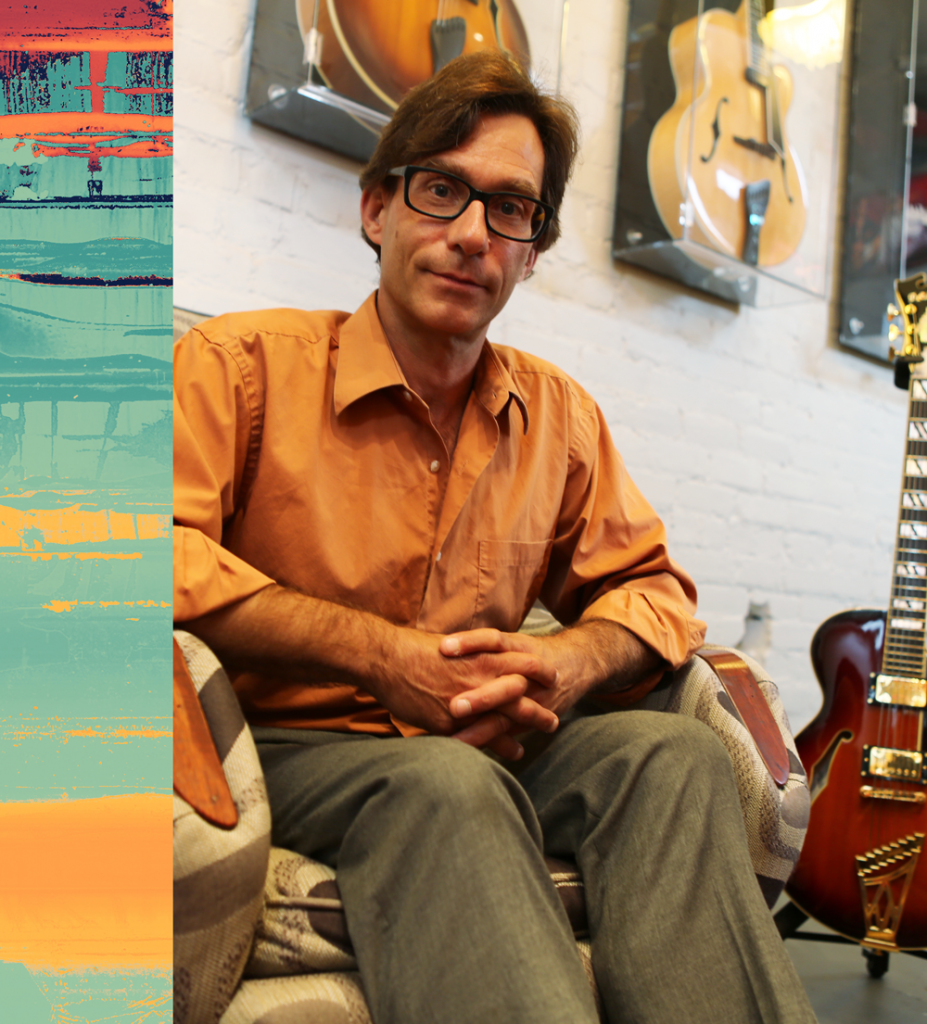 Your favorite food and drink?
Blueberries and Icelandic water.
The natural talent you'd like to be gifted with (other than music)?
The ability to levitate.
With the changing landscape of the music business, what do you do today to maintain your career as a musician?
I tour, write educational materials, teach online and record. Thanks to the internet and my 15-year collaboration with TrueFire, I am given the opportunity to write and produce a lot of educational materials from simple one-concept video lessons to full length guitar methods, as well as being able teach students one-on-one online. I have had 160 enrolled students in the last 3 years alone — pretty cool way to communicate with folks all over the world! I receive royalties for recordings, compositions, books, satellite radio airplay, and music that I have recorded for films as a leader and sideman. I simply try to live within my means. I have four children with my wife of 21 years so we really have to watch how we spend the hundreds I make. Lol!
What do you dream about? Literally.
In general, I don't remember my dreams, but the one I do remember, I was about to sit in with Django at Birdland in NYC, but could not find a pick. I have had this dream twice now. What does it mean?
What are your aspirations professionally?
Just to continue doing exactly what I am doing currently. Some touring,some writing, some gardening, some hiking — I sometimes still can't believe what I get to do for a living.
If not yourself, who would you be?
Brad Wendkos.
Your favorite motto?
Criticism is the one form of service of which everyone has too much.
In life or in music, what one thing have you learned that you'd like to pass on to our readers?
Play your best. You never know who is in the audience.