In the world of music, musicians in bands typically occupy one hemisphere, while the DJs occupy the other. However, for Freekbass and DJ Logic, the fusing of the two worlds has paid off. Their unique brand of "Funktronic" grooves and live shows where the thunder boom flows has made them (and audiences) view and feel their combined musical world in a different light.
I talked with Freek about how this all came about and gained some insight into the process of merging live bass with DJ grooves.
What was your earliest musical experience? When did you fist think that music might be your thing?
FB: I always felt connected to music, but it was when I was a little kid and heard 'More Bounce To The Ounce" by Zapp that I knew bass was the sound and instrument I wanted to create with.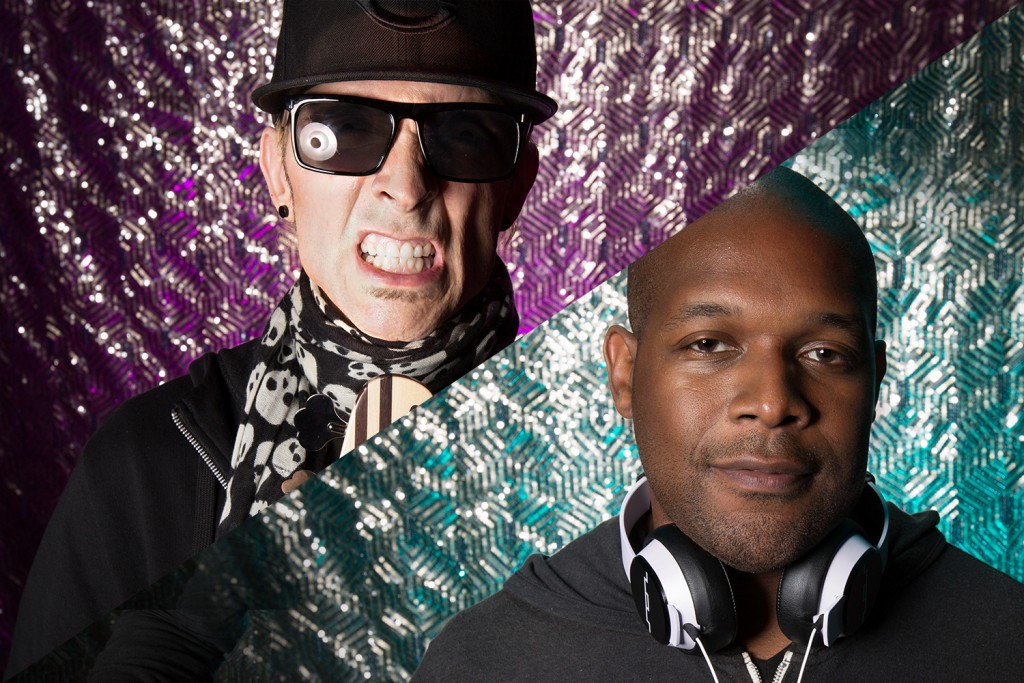 So how did you get hooked up with Logic in the beginning?
FB: I had heard of Logic and his music for a long time. Back in 2010, we were both on the same bill of a music festival in Pennsylvania. Logic was playing after my set. He asked if I would like to come up and jam on a song. Keyboardist Steve Molitz, from Particle, was also there for the jam. What was going to be a song ended up being over an hour-long jam after the crowd (and us) started feeling and digging it. That became the blueprint for the DJ Logic, Freekbass, Steve Molitz funktronica trio, Headtronics.
While you guys play "funktronic" music with electronica as what many categorize it as, the reality is that all classic funk music has always had at its core a great beat and a grooving bass line, so do you feel like you are more new school or old school – or merging of the two?
FB: I definitely feel it is a merging of the two. As much as I listen to P-Funk and Sly Stone, I also dig artists such as Daft Punk and Gramatik. Just like back in the day when George Clinton was being influenced by his contemporaries such as Zappa and Bowie, our Funk is influenced by the folks out making their mark today.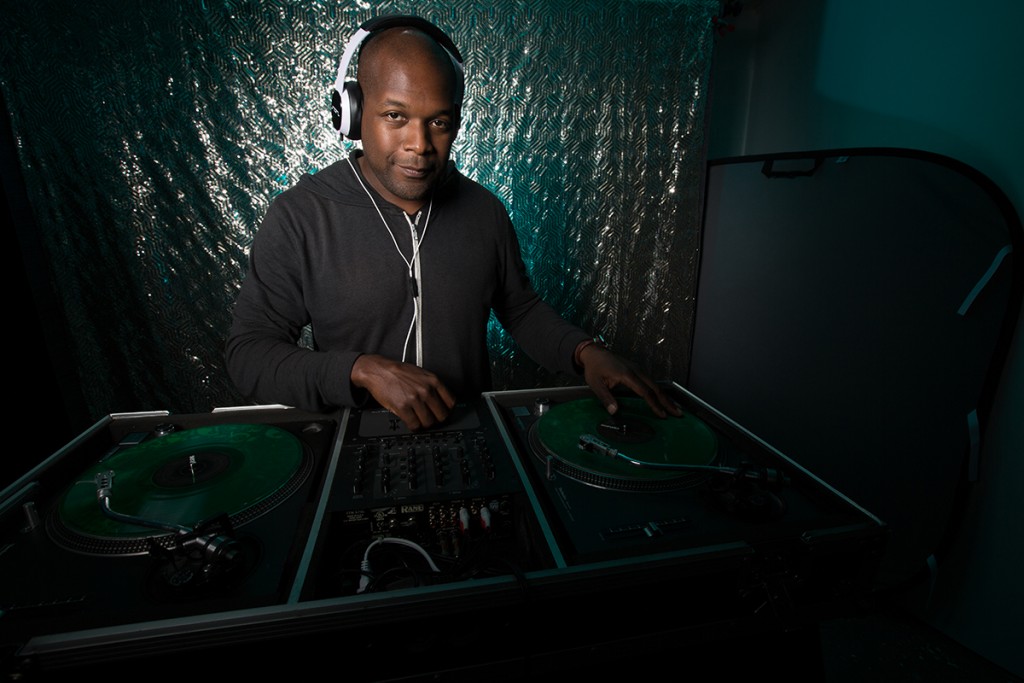 When you do a live show, do you improvise grooves – or play things that you have worked out?
FB: When Logic and I play together 90% of what we play is improvised. With him, as a bass player, it feels very natural and not forced at all. He has such a strong knowledge and feel for the power of the groove.
Do you find that the DJ/live bass combination creates its own space that lives in a different place than just DJ or just live band gigs?
FB: For me, yes very much. The sonic landscapes you can create in this medium are infinite and always very fresh.
What are some of the challenges for someone who might want to do what you guys are doing?
FB: I think the main challenge is just doing it. I remember a few years ago when I told other musicians I was doing a project with a DJ, they looked at me kind of funny and wondered how/if it could be done live. That first step of the staircase is always the hardest, but once you start the climb it all comes in place.  From a technical point of view, just make sure you have good ways of monitoring each other. Logic's speakers are always as big and loud as mine are so everything can be felt for the ultimate bump.
What do you have planned for the future together?
FB: I always love playing with Logic and think there is some special magic that always happens when we do. I hope for him, Steve, and me to do a Headtronics album, something we have been talking about for a long time. The future is bright…and very Funky!