There's a colorful tale—likely true—about the late, great Chet Atkins, which begins with him playing his guitar. As the story goes, a woman walked up to compliment Atkins, saying something like, "Your guitar sounds lovely." The sly picker looked her in the eye, stopped playing, and asked, "How does it sound now?"
I couldn't help but recall this story a couple years ago when I happened to stumble upon the JAM Pedals booth at the Winter NAMM show in Anaheim. I'd been hearing about JAM's analog effects pedals for awhile and was glad for the opportunity to try a few first hand. The first box I played through was their Rattler distortion. Though I'm not usually a fan of distortion pedals, I found myself enjoying the hell out of the Rattler. The pedal dirtied up my natural tone, yet I still could hear all the nuances of touch and dynamics. Next I stomped on the
TubeDreamer overdrive. Once again, my tone was tweaked, but it still sounded like my guitar played by my hands. That's when I started thinking about Chet. See, too many other effects pedals I've tried seem to do just one thing, seemingly independent of personal playing style. It's almost as if you could put down your guitar and walk away, and the pedal would just keep cranking out the same noise. ("How does it sound now?") I went on to try JAM's Big Chill tremolo, Delay Llama analog delay, and Ripple phaser, and found them all remarkably responsive and transparent.
Another thing I liked about the JAM pedals was their look. Most featured cool graphics and minimal block-letter text labeling the controls. There were a few pedals with singular designs and no text at all (except for the hand-painted JAM logo on the backside). I was curious to know the story behind these unusual pieces, so I introduced myself to the man running the NAMM booth, JAM's founder and chief designer Jannis Anastasakis. It turns out that Anastasakis is as passionate about art as he is about music and effects design. He performs regularly as the musical half of the duo Elektronik Meditation. The project's other half is Deniz Angelaki, who makes dreamlike paintings in real time while Anastasakis creates trippy guitar-driven soundscapes—using an arsenal of his own pedals, of course. You can see and hear their fantastic work at the elektronikmeditation channel on YouTube. (Angelaki also happens to be one of the artists who custom-paints pedals at JAM's workshop in Athens, Greece.)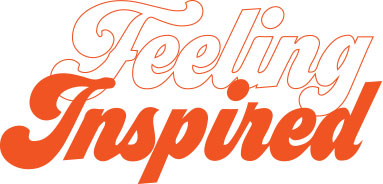 I recently spoke with Anastasakis' JAM business partner Emmanuel Vourakis to discuss the connection between tone craft and visual art. "All of us musicians are people of the soul at some level," he says. "You get a pedal because you want to make music. You want some help feeling inspired. The visual aspect of our pedals—whether the standard line or the ones with custom artwork—is aiming at the same thing, which is to make that inspirational experience more complete. Before you even plug in a pedal, you hold in your hand and look at it. It may help you feel more connected to the music if the pedal looks the part as well."
True enough. I recently used my custom-painted JAM RetroVibe pedal on a recording session where I was going for a vibey, early-'70s guitar sound. Covered in misty patches of violet and indigo, with sparkly red and yellow flowers, my custom RetroVibe had a tangible effect on my mood as I played. The pedal's rich, swirling sound totally makes sense with its sophisticated-hippy facade.
Vourakis tells me that it's sometimes challenging to apply durable finishes over the original artwork. "For these one-of-a-kind pedals," he says, "you can't prioritize making them roadworthy. If a little bit of paint chips off, so be it. That just shows that the pedal is really out there, being used, being loved." (JAM's standard pedals feature hardwearing finishes.)
Most of the folks who work in assembly—soldering and so forth—are creative types as well, attending the local art university in Athens. "Our whole crowd is like that," says Vourakis. "It's sort of a band of gypsies here."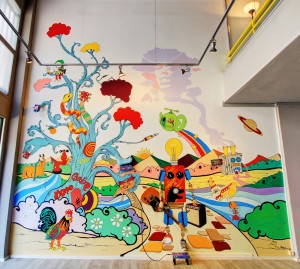 Vourakis is more than just the company spokesman, he's a fiery blues-rock guitarist who works regularly in Greece and Cyprus. He's in a unique position, in that he has unfettered access to the complete JAM Pedals line. But, unlike the kid who works in an ice-cream shop and eventually loses his appetite for frozen treats, Vourakis remains excited about these stompboxes and finds himself continually finding new favorites, as well as new uses for old standbys—the Fuzz Phrase, for example, which is loosely based on Roger Mayer's original Fuzz Face. Vourakis says, "I used to think of the Fuzz Phrase as being strictly for single-coil guitars. Then I saw this guy play through it with an ES-335—setting the knobs totally differently than a Strat player would. It sounded glorious, so it tried it with my own 335 and now I use that pedal all the time."
The boundless creativity embodied by Anastasakis and Vourakis is reflected in the roster of JAM endorsees as well, which includes Nels Cline (Wilco), David Hidalgo (Los Lobos), Adrian Legg, and Andy Timmons. These are musicians on the edge, not guys who covet cookie-cutter tones. JAM makes great tone tools for such vanguard players. If there's any downside to JAM, it's precisely this. Their boxes aren't for weekend warriors who hope that kicking in the right effect will make them sound exactly like Texas Flood-era Stevie Ray Vaughan. They're for guitarists who want to inspire and be inspired—to play for art's sake.