ABOUT RIFF RAFF
Hi there, my name is Shane Theriot. I'm a professional musician and guitarist. I like stories. I mean I REALLY like stories. Over the years, I've been lucky to work with many amazing people and musicians who have amazing stories. I want to capture these stories for other people to enjoy. Some people like to garden, or take photos…I like to document these stories. I hope that you enjoy them as much I enjoyed getting them together for you.
This podcast is about the creative process, and yes, being a guitar player we do talk shop, gear, life in general…oh yeah…and we usually jam a bit too! – Shane Theriot
EPISODE: ADAM LEVY
My guest today is Mr. Adam Levy. Finesse, feel, restraint and taste. That's what I think of when I hear Adam play. Perhaps best known for being a member of Norah Jones band in the late 90's/early 2000's, Adam has also done other high profile gigs, among them playing with Tracy Chapman (remember "Gimme one reason to leave here?" – then you've heard Adam cause that's him playing the guitar solo on that tune), he's also worked with Dan Hicks, Amos Lee and others.
But it's his own solo material that is the most inspiring to me. Not content with putting all his eggs into the often-tempting and lucrative sideman basket, Adam has consistently put out many of his own solo records over the years. Starting with Buttermilk Channel (what a great title) he kept on going – including "Get Your Glow On", "Washing Day", "Town and Country" and many others – up to his latest release "Blueberry Blonde" (featuring drummer Jay Bellarose.) At present he has a stunning 16 solo records to his name. He was also the former Chair of Guitar Performance at Los Angeles College of Music. (CORRECTION – I said in the intro that he was currently at LACM, but Adam stepped down not too long ago to focus on other projects.)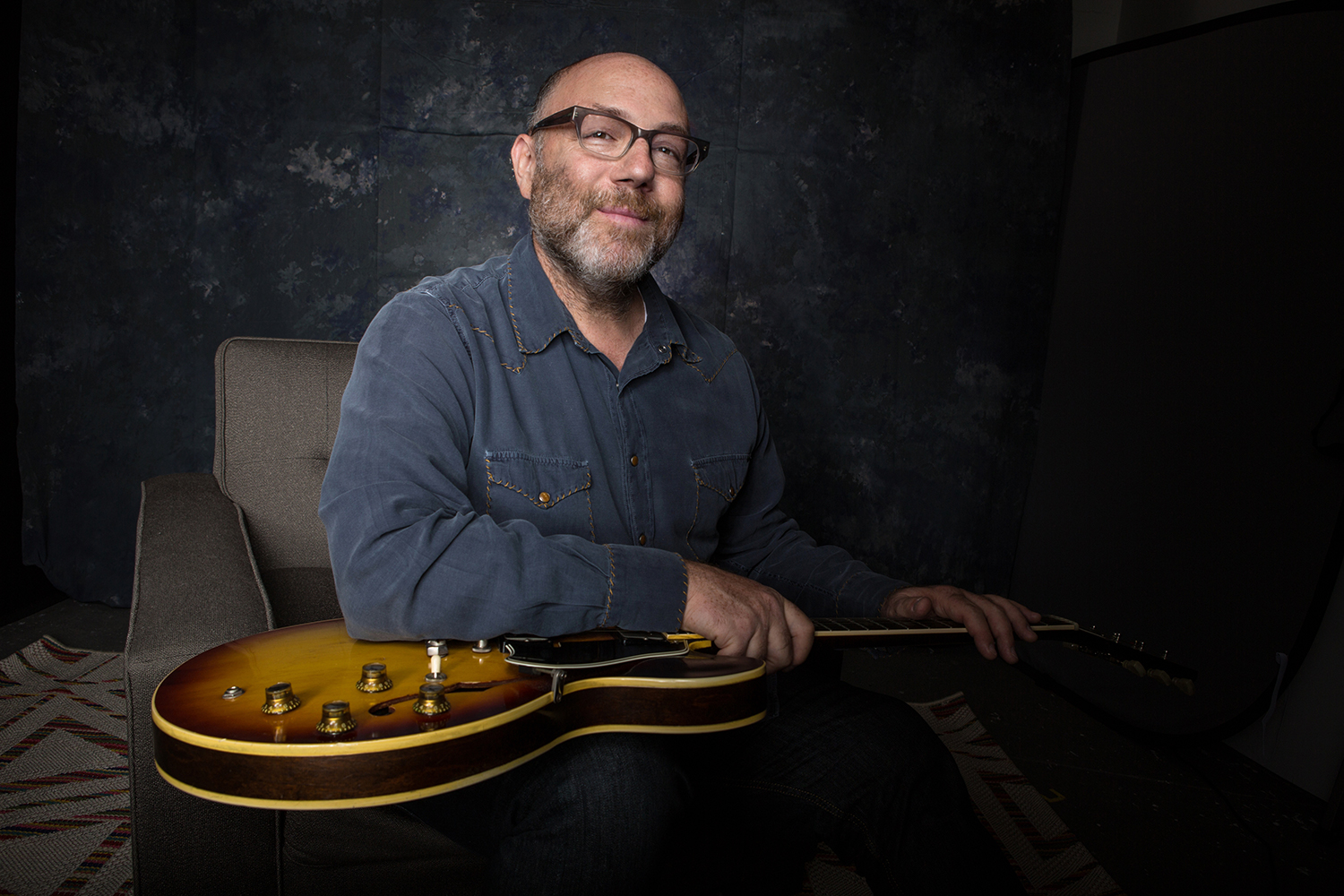 And if that isn't enough, Adam also posts the popular "Guitar Tips" mini lessons every week where he shares his knowledge in an informal, but powerful YouTube clip.
In this interview Adam and I play a few tunes and share a few stories including how he first started working with Norah Jones. He also talks about playing melodically, things he learned from listening to Jim Hall, his Gibson 335 that he's had since he was a kid, studying with the legendary Jimmy Wyble, (Adam also studied with Ted Greene, but we didn't get to discuss that) and much more!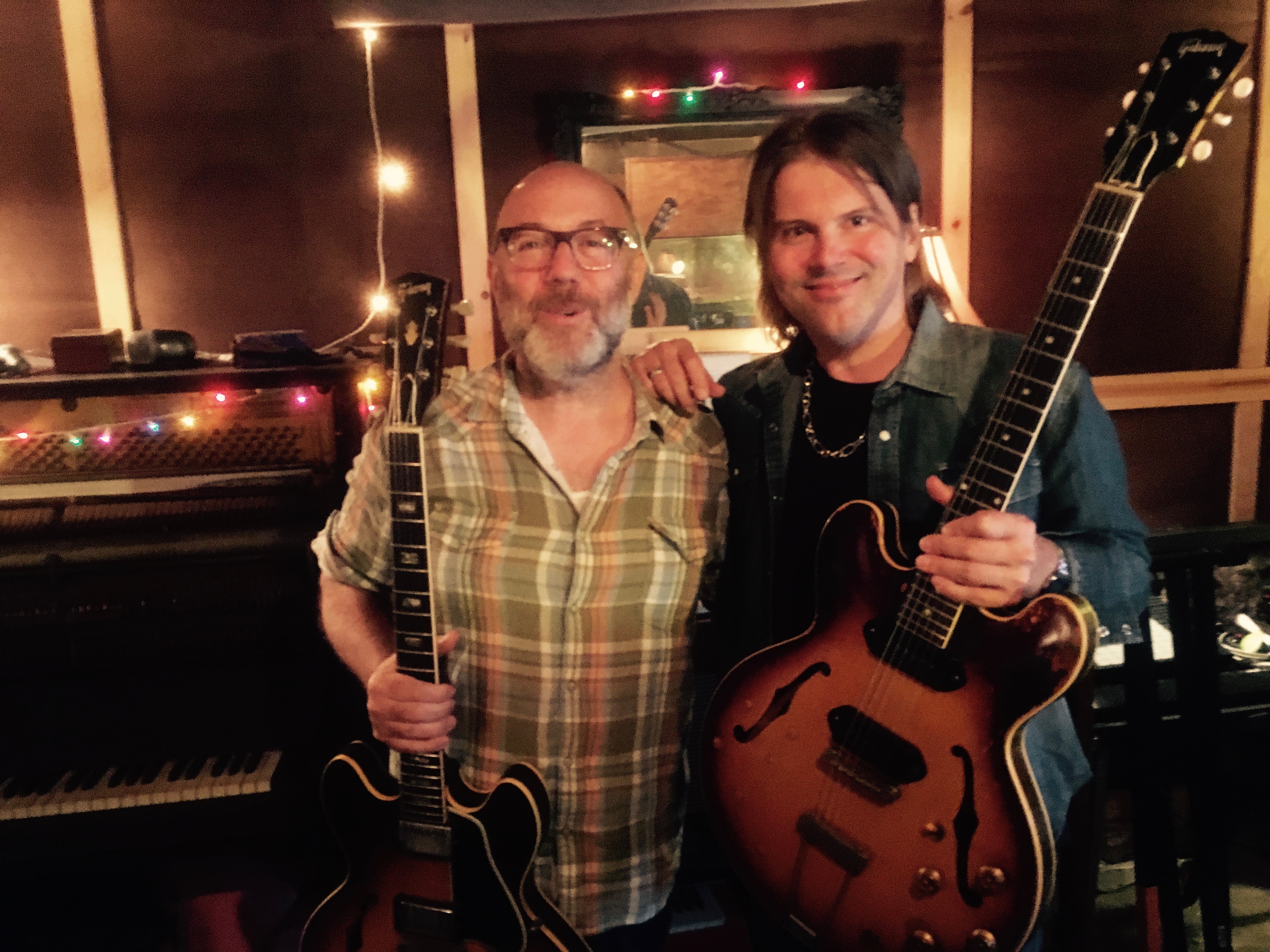 I got up early the night after my crazy gig at the Staples center with Hall and Oates and took an Uber over to Adam's friend Tyler's studio in a section of Los Angeles known as Glassell Park. Formerly a converted garage, funky is the right word to describe it now, but a good, cool, hip funky. I liked the vibe – packed with cool gear. I plugged my old 330 into a vintage Fender Champ and Adam plugged his 335 into a converted Bell and Howell film projector/turned guitar amp.
(Correction – I mistakenly called the John McLaughlin record with the 3D cover – "Now you see it", it's not!!…it's "The Promise". I think on the inside cover of that CD is says "now you see it" and that's the confusion. Anywhooo….
Recorded in Los Angeles, CA – by Tyler Chester at Paperchaser Studio