What do you do for a living?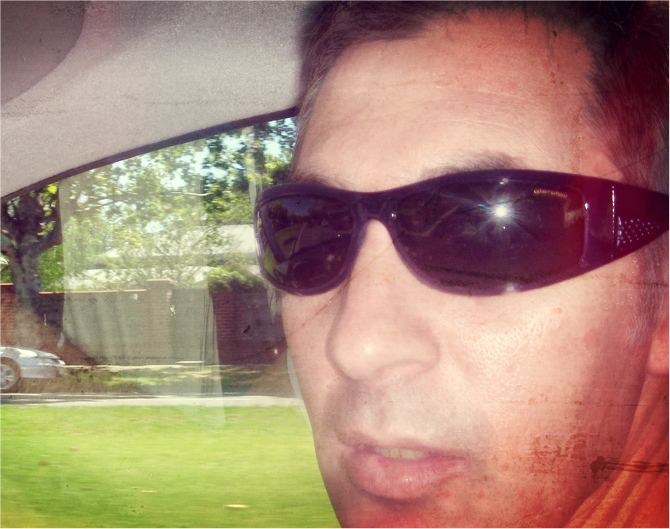 I am a self-made professional involved in creative new media technologies and applications. I own a venue The IVC (International Visualisation Center) in Adelaide South Australia, which by day operates as a creative space for meetings, seminars, conferences, workshops, PC training and by night a live music entertainment venue "Philosophia". I also own True Life Creations, a 3D Animation and Visual FX studio, Mad Academy, a Multimedia, Animation and Design training center, and am a part-owner of True Life Anatomy a small company that has developed 3D Medical Software for orthopedic surgeons with a focus on wrist, shoulder and hip applications. Oh and of course have been a semi-professional musician playing and gigging around Adelaide.
What is your practice regime? How do you go about learning?
Inspiration usually drives my practice and learning. It might be a riff, a vamp, a chord, an effect, a groove, a feel that I have come across, a tutorial I have seen or heard or discovered whilst jamming.
If I am trying to reproduce what I have heard or felt, I try to work out ways to first copy, and then I try to evolve it to become part of "me," my spin and my interpretation, sometimes rendering it unrecognizable from the original. Sounds a bit odd, but I guess the analogy is a recipe that you take on board, you learn and then you change to make it "yours" so to speak.
And finally, I always record my practice sessions because you never know when something magical will be born out of you! HA. I am also now starting to videotape my practice sessions because listening back I wonder how the hell did I play that?
Why do you think music is important to someone's life?
I used to give the Bruce Lee analogy of the water and teapot here. You know, pour music into your heart and soul and it becomes you, and what you create and play pours out musically as an echo from within your soul. It is a barometer of who you are and what you stand for in life, it reflects your respect and commitment to yourself and your emotional, spiritual and physical wellbeing. So imagine recording yourself playing through the years, at the ripe old age of 100, the time capsules are opened and you hear your music – your legacy to leave behind to all.
If you could learn to play any one thing, what would it be?
Cause We've Ended As Lovers, by Jeff Beck
Who is your favorite guitarist and why?
If my life depended on it to pick just one, for so many reasons and having seen him live on many occasions, Steve Vai, for his passion, his fire, his truth, and his belief in music, oh and of course his melodic chops and amazing musicality !! And one more thing, his support of local Adelaide girl Orianthi!
What musician would you like to have dinner with (living or dead)?
Steve Vai
If you were stranded on a desert island, what one guitar would you like to have with you (yes, electricity is on the island).
My 1980's Charvel Jackson guitar
If you could be in any band (current or past) which band would you like to be in?
TOTO
Finish this sentence, "If everyone on the planet played guitar…."
I would invest in shares in TrueFire
Describe your biggest 'aha' moment on guitar.
Playing my first original song to an audience.