In this second installment of StudioWire, I'll share a few updates about the new studio construction and some of the surprises we've encountered since we've been underway. First off, we're making great progress on the buildout. We've got a new roof, the offices are framed, drywalled and wired, and you can really see the space taking shape. It's in three dimensions and it's looking killer! The new control room needed a completely new concrete floor, so we cut out the old slab and poured the new, burying the conduit for the studio cabling in the process. We're just about to begin framing the tracking and control rooms. This will no doubt be one of the most critical and demanding parts of the entire build, so we wanted to make sure we had the right team together to make it happen. We now have that team, and we're all very stoked!
Whether or not you've ever toured or worked in a professional studio, you'd probably be surprised to find out how much of a role the walls, ceilings, and floors play in professional audio environments. As home studio owners, we learn that acoustic treatments are one of the biggest improvements we can make, but it's amazing to see how much thought and detail is involved in real, ground-up studio construction. Every wall, every door, and every air cavity works in harmony to foster accurate acoustics and prevent sound from transmitting from room to room. When you touch the walls, you feel them give beneath your fingers. The wall you see and touch is actually a facade of stretched fabric with its own set of acoustic properties. Furthermore, that fabric is hiding several other layers of materials with varying densities designed to prevent unwanted frequencies from building up or bouncing back into the engineer's ears.
It's not all about absorption; there's an important balance of reflective and diffusive surfaces that go into these designs as well. When you do see a flat, solid surface, what you don't see is what it's mounted on: a system of steel tracks that "float" in special rubber clips mounted to the wall studs. Building a single wall using this approach actually gives it a better STC (Sound Transmission Class) than building a double wall. The electrical outlets are wrapped in a sealed envelope of acoustical putty so that no sound (or air) leaks through the cracks. Going into this personally, I expected a good portion of acoustic science to be involved, but until we dug in, I never imagined how critical things like the heat load of our gear or having proper air conditioning velocities would be. We're going big with this build, and it feels really good to be collaborating efforts with engineering talent of this magnitude throughout.
Our main tracking room will be about 600 square feet; which is about the same working size as the old bread factory studio, except that we're orienting it width-wise for better sight lines. Instead of a single cyc wall, we're going with a three-wall, three-axis cyclorama; which means our cameras will have clean angles all the way around. Couple that with proper sound locks, proper speaker cabinet isolation, a dedicated machine room for our equipment, and world-class acoustic design; we're building a spectacular facility all around. There's still a lot to do, but we're getting closer everyday to our first round of shoots.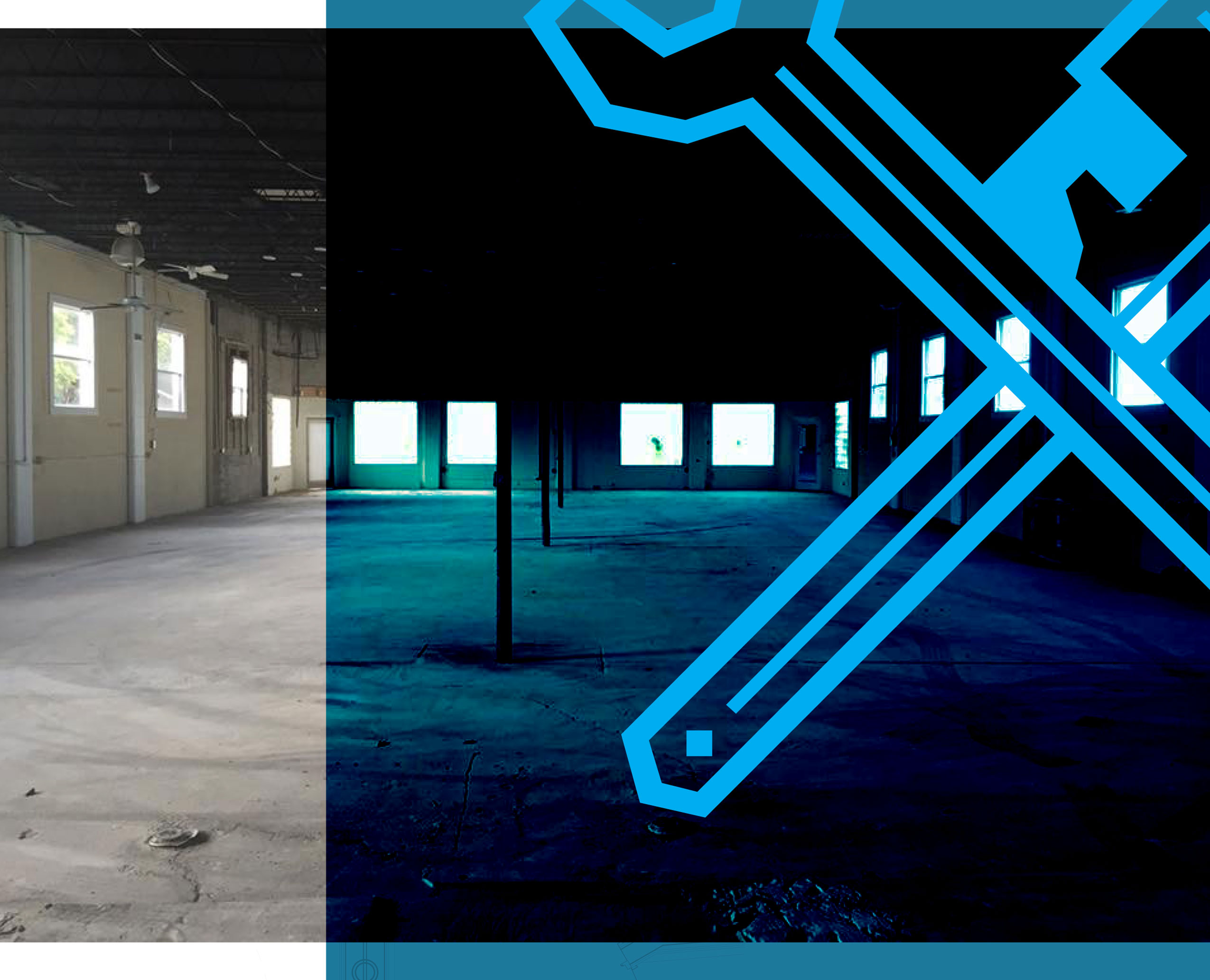 In the meantime, being without a studio has forced a momentary halt to many of the most beloved parts of our operation. Personally, I've never felt more eager to produce new content and get back to work under the same roof as my colleagues. We miss the hang time with the artists and each other, all of the little technical challenges and creative solutions we find during productions, and the excitement of taking a new course project from initial concept to completion. We miss it bad.
But, there's a silver lining in the lull of daily studio production too. It's forced new perspective. My heart grows fonder for that glorious TrueFire Tri-View everyday! And yet, its absence has given me the time to direct more of my energy into collaborations on upcoming TrueFire visions, strategy sessions, and brainstorms. Earlier this year, we started developing the Learning Paths program and by the summer we had completed production; that program launched last September. It's nothing short of a monumental achievement for us and it's been received extremely well by TrueFire students. We also launched the new TrueFire Workshops format along with Private Lessons. That's huge. We've rolled out SoundSlice tabs across nearly our entire library; there's been hundreds of hours involved in getting that happening too. We're currently working on new technologies and toolsets for authoring independent courses as part of our new Foundry program.
I can't wait to get shooting again, but man, it's a surprisingly exciting time and there's A TON happening 'round the 'Fire right now: both on and off the build site. Stay tuned to the Studiowire for more soon. To be continued…