Johnny was recently here in TrueFire's studios filming Ten Gallon Guitar: Intros, Outros and Turnarounds. We noticed he was playing a new guitar; a Kiesel. We're always curious about the guitars that our artists and educator play and so, we asked him about it (even got to play it!). 
Naturally, it's not unusual for a player to endorse a guitar. And in many cases, endorsements include freebies, promotion and other promotional benefits. Johnny had to play that game like everybody else as he was coming up. But we've known Johnny for a long time (sweetest cat on the planet). And also one of the most honest and sincere people we know in the biz. 
Today, he doesn't choose a guitar or any other equipment for the benefits alone. So while the gear has to be up to snuff, he also has to have an affinity for the people and company behind the gear.
We thought Riff readers might be interested in hearing the how and whys behind his new relationship with Kiesel. Go Johnny go… [Foreword by Brad Wendkos]
---
The Washington Post recently released an article about the guitar being dead. I was floored when I heard that! I'm sure all guitar players reading this felt the same way. Guitar is certainly not dead. A lot of the famous guitar players that we have all looked up to are still touring hard, releasing great signature model guitars, and keeping alive on social media! How could they make that statement?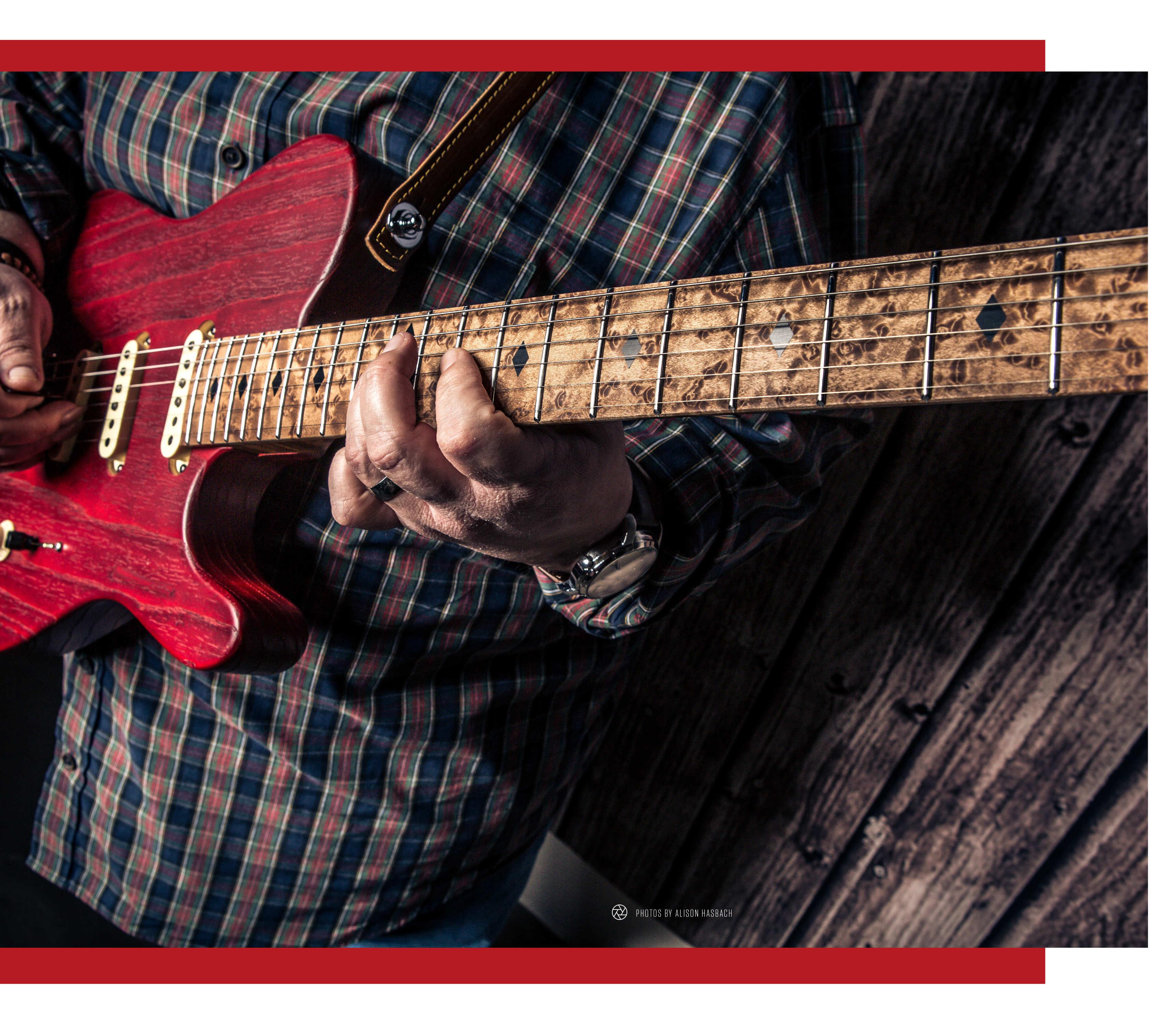 We have also seen a massive climb in the pricing of the instrument that we love from all companies across the board. Yes, it is true, great wood is becoming harder and harder to get, and is costing more to acquire. That's understandable. However, our economy has been in bad shape, and guitar prices keep climbing making it very difficult for anyone to afford them. What are we all supposed to do about this? If we all stopped buying guitars, what would happen to the industry?
I moved to Nashville back in 1996 with $98 in my pocket. I have never been a man made of money, and truthfully, I am still not wealthy even now. In becoming an artist, I had to rely on endorsements to help get me into the gear I needed to pursue my career, but also to support me in magazine ads, social media, and tour support.
I am thrilled, even being legally blind, that I am still able to make a living doing what I love to do! Everybody wishes for that in life. I am very fortunate, and I do still have a lot of wonderful endorsers who take great care of me! I could not be the artist I am without them. That is the truth.

Recently, it became obvious to me that I had to move to a new guitar company. Kiesel Guitars released a T-style guitar called, "the Solo." That guitar just caught my eye! I've had a lot of fans begging me to move back to a T-style guitar for a long time now. Plus, it is the guitar that is most associated with country guitar/chicken pickin'. Therefore, I knew it was the right move for me.
Some people asked me why I didn't explore other companies? I had to explain that I did. It had been bothering me how the cost of a T-style guitar had jumped so outrageously. Personally speaking, I just could not ethically go out and do clinics trying to get people to buy a $3,000 T-style guitar when I myself could not afford to buy one. And I truly cannot understand why a bolt-on neck guitar has to cost so much these days.
After I made my decision, I was then asked, "Why Kiesel Guitars?" Kiesel Guitars, formally known as Carvin, was rebranded in 2015 by Jeff Kiesel and his father, Mark Kiesel. They split off from the Carvin Corporation and focused solely on guitars and basses. They truly wanted to "up their game" in making the best USA made custom shop guitars for the best prices. How? By selling direct online. The Kiesel name was brought back, after Lowell Kiesel (who founded the company in 1946), and a new attention to detail in guitars and basses came to the forefront in a new Kiesel fashion.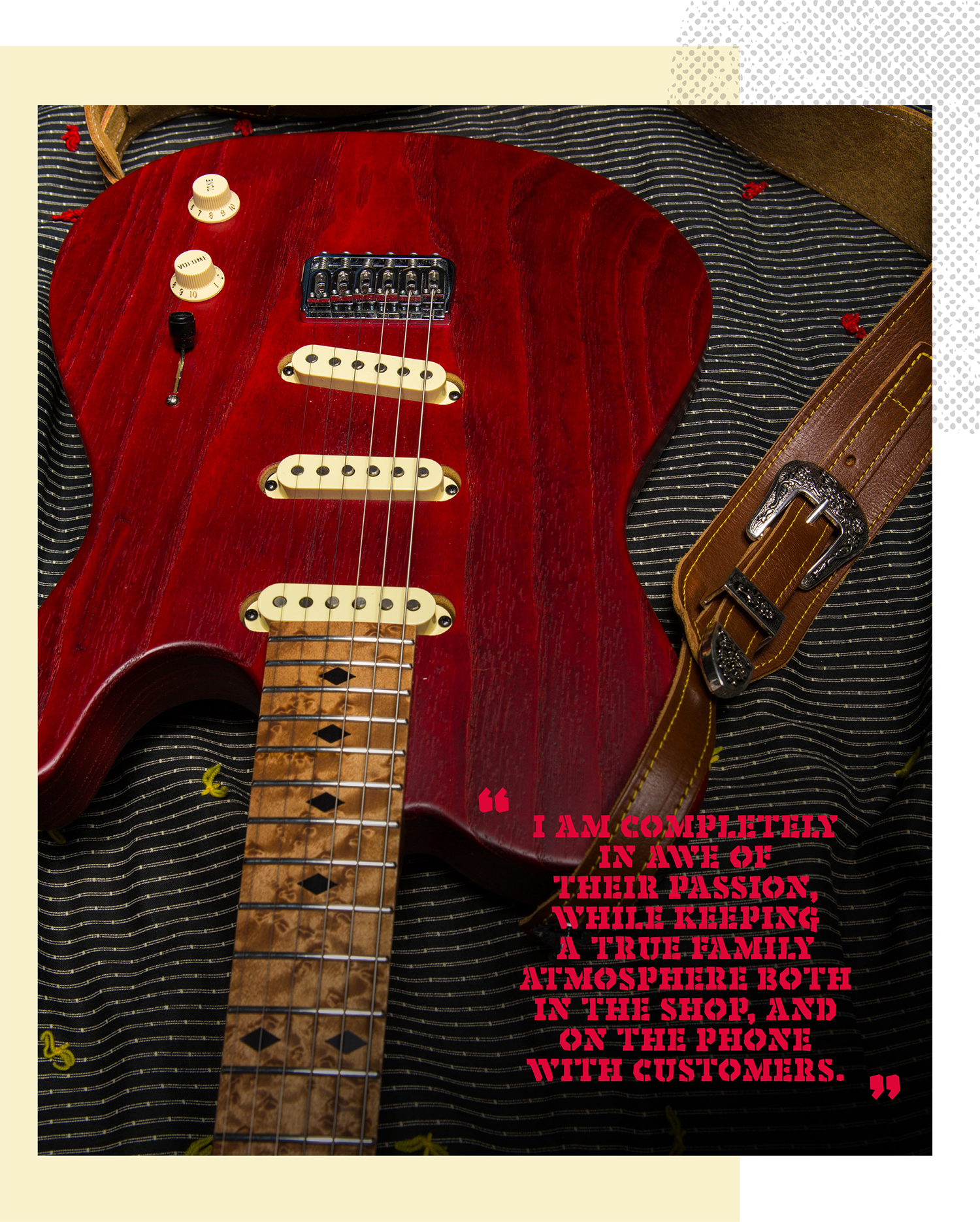 After signing on with them and visiting the factory, I have now played a number of different models that they make. Their guitars are as top shelf as it gets. I am completely in awe of their passion, while keeping a true family atmosphere both in the shop, and on the phone with customers.
When you decide to buy a Kiesel Guitar, you simply call them, place an order for your guitar of choice, wait for it to be custom built, and then have it shipped to you. When it arrives, you have 10 days to play it and check it out. If you're not 100% happy with your guitar, you send it back, and Jeff gives you your money back. It is as simple as that.
By selling direct like that, Jeff is able to give you the best price on a USA custom built guitar that, in my opinion, is unmatched by any other company in the world. With the economy of today, you couldn't ask for a better connection than that. I want to see the guitar industry continue to flourish. We all need to stick together in this guitar world, and help each other out. I want to see all of us get the best bang for our buck.
I am sincerely proud and honored to be teamed up with Kiesel Guitars. I am truly blessed as I do feel like a member of the family. I am also very stoked that my new Johnny Hiland signature model will be coming out very soon! It is truly amazing, and it is the best playing T-style guitar that I have ever put in my hands. I'm not just saying that folks! I mean it!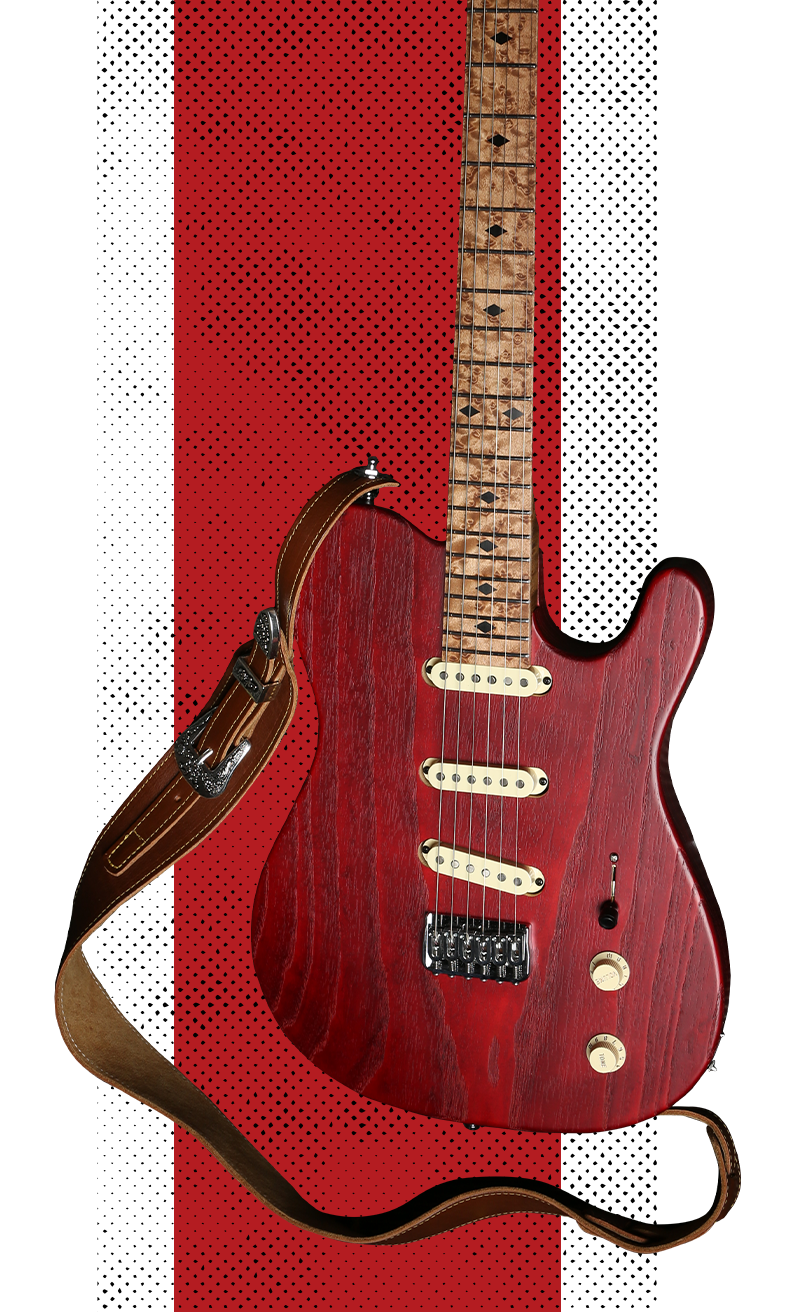 TECHNICAL SPECS
T-Style Body
Light-Weight Swamp Ash
Raw Tone Finish
Birdseye maple neck and fingerboard
Black Diamond Inlays
Kiesel 6 In-Line Headstock
Kiesel Locking Tuners with 19/1 Ratio
Graphtech Tusq Nut
22 Stainless Steel Frets
Hipshot Hardtail Bridge
Contoured Heel for easier access up the neck
Dual Action Truss Rod (with 2 carbon fiber rods on each side for stability
3 Signature Johnny Hiland Six Shooter Singles by Electric City Pickups
3 Strat-sized Single Coils (with base plate on bridge pickup for Tele spank)
Master Volume & Master Tone Knobs (in custom position)
5-Way Blade Switch with Johnny Hiland signature switch pattern (1,3, and 5 are like standard Tele. 2 is second position Strat. 4 is middle pickup by itself)
Elixir Strings 9-42