The music industry thrives on guitar and bass players' life-long hunt for the ideal rig. If we all had a dollar for every piece of new gear we've purchased over the years, we'd all be playing ukes on the beaches of Tahiti. Checking out what other players are using on the gig is likely responsible for triggering 90% of those purchases. So fair warning… reviewing the following live gig rig descriptions from 23 of our educators may very well be an expensive proposition. But at least this edition of Riff is free!
---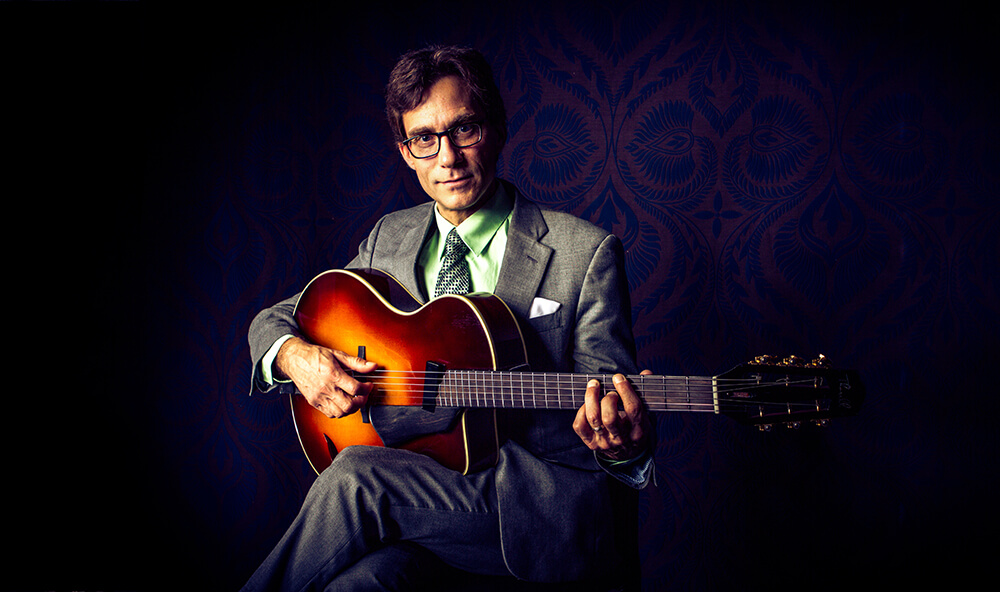 FRANK VIGNOLA
One Eastman FV Signature designed by Ryan Thorell and one AER compact 60.
I love the consistency of how good the amp works in all venues whether indoor or outdoor. The direct out of the back of the amp sounds great into any system. The guitar is just what I like from an archtop. No feedback, great, consistent, in tune sound all over the fretboard.
Gear
Eastman FV Signature
ER compact 60
---
ARIANE CAP
Overview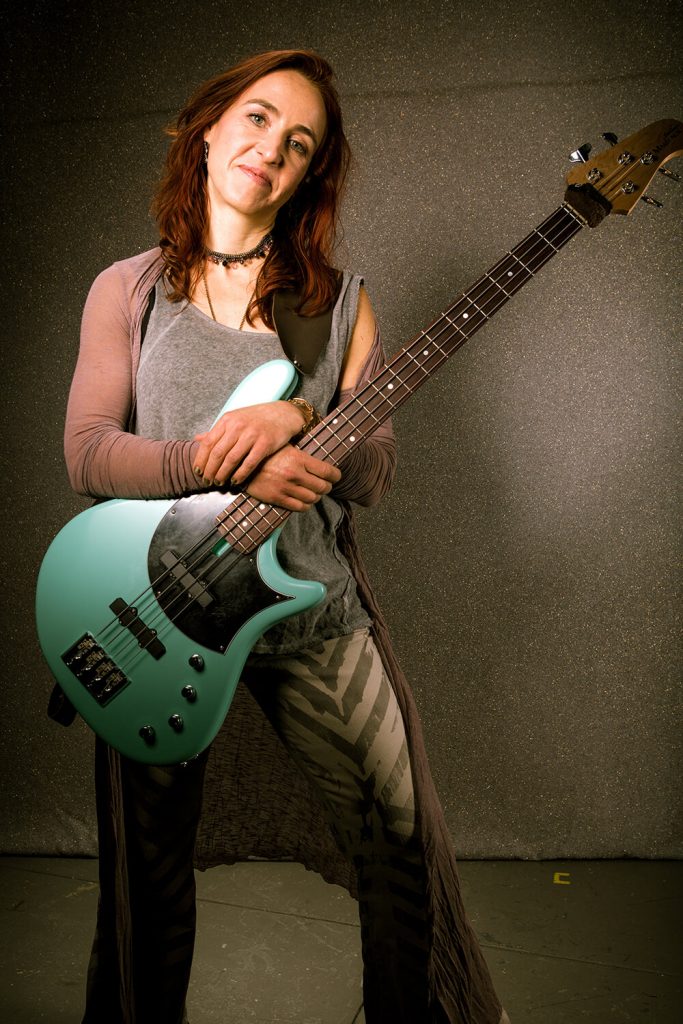 My Marleaux basses have been my axes of choice for well over a decade now. Their necks are so comfortable (nice and thin) and the instruments are very versatile sound wise. I have the programable electronic and can get anything from a Jaco-like funkiness to a big bottom reggae to a sweet upright-sounding Jazz tone just by flicking a few buttons and positioning my right hand just right according to the pick ups.
Typical Gig
Depends a bit on the gig, but for a typical band gig, my Marleaux Consat 5, my Revsound cab (it's so light it makes me fly. Plus: blue!), my TC RH450 head, and, if there is any funkyness involved, my MXR Envelope filter.
Marleaux Consat 5
Revsound cab
TC RH450 head
MXR Envelope filter
Duo Gig
For a gig with my duo: six-string Marleaux Consat and a whole pile of pedals (Infinity looper, EBS reverb, Pigtronix distortion pedal, Nova Delay by TC). For the duo gig, I may bring two cabs and heads and wire it up for true stereo. My gruvgear fret wraps are always part of the show! The TC head has a fantastic EQ with the three-button foot switch I can store any settings I like for the room and access them at a click of a button.
Six-string Marleaux Consat
Infinity looper
EBS reverb
Pigtronix distortion pedal
Nova Delay by TC
GRUVGEAR FretWrap
---

CARL VERHEYEN
Overview
The CVB rig I use is a 4 amp system involving a 1976 HiWatt 100 watt and a 1965 Fender Showman for the clean side. On the distortion side I use a Dr Z SRZ-65 to generate crunch tones in a wet / dry combination with a 1969 100 watt Marshall. I use THD cabinets and a Lehle A / B pedal to switch between the 2 rigs. Each has its own delay, reverb and distortion pedals set up in a board and small rack, and I use an LsL CV Special Signature Strat-style guitar along with various Gibsons and acoustics.
I've tried it all: Channel switching, midi, huge rack rigs, etc. The beautiful thing about an A/B rig is how organic it sounds. The reverbs and delays hang in the air on the clean sound as I switch to the solo sound and visa-versa when switching back. There's never a sonic cutoff of a tone when going to another, and in a trio setting that seamlessness is important.
Gear
1965 Fender Showman Amp
1976 HiWatt 100 watt Amp
Dr Z SRZ-65
1969 100 watt Marshall
LsL CV Special Signature Strat-style guitar
Various Gibsons and acoustics
---

JENNIFER BATTEN
Overview
Amp1 is a 100 watt 4 channel tube driven amp and weighs less than 3 pounds, so it's perfect for flights (99.9% of my gigs). You can never rely on an amp being provided for you so taking this gives me consistency and control with great sound. I use the 4 cable method to get only effects from the Digitech. The Digitech RP1000 gives me 10 banks of 10 user preset sounds, so I have sounds for different gigs in different banks. I've painstakingly compared this unit to many other current multi effects, and none are better quality.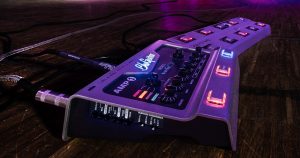 The Lock-It strap insures the guitar won't drop from a faulty strap hole and the security is spring loaded and built into the strap, so no hardware is needed.
The new BluBox speaker simulator gives me 16 different speaker cab IR's to choose from, plus a virtual mic placement knob. Going direct gives more control over being mic'd.  It also has a speaker thru port so you can have a cabinet as well.
The Washburn Parallaxe PXM10 has a super slick 24 fret neck with the Stevens cutaway that allows extreme comfort up to the highest fret. I have 3 of these Parallaxe guitars and two of them have Fishman Fluence pickups loaded in them; 2 singles and their "Modern" in the bridge.
The Fishman TriplePlay Wireless MIDI system allows access to any sound a keyboardist gets access to via laptop or iPad  I can trigger bass, keyboards, orchestral sounds…you name it.
When I can get it, I use the BluGuitar Fat cab (1X12) which is ported to cover a much wider area than any 4X12 cab.I use my own "Batten String Damper" I sell on my site, which is mandatory for clean tapping, but I also use it for most other playing as well to keep the open strings quiet.
I've been using the NYXL D'Addario strings. I've found they last a long time and are not prone to breakage.
The most crucial piece of gear is the Sensaphonics 3D ambient in ear monitors. They have a couple drivers per ear, as well as a mic in each ear so you can choose how much outside ambience you want in your mix. I use them whether I get a mix feed or whether there's no feed at all. In the last case I'll use the mics only and dial down the volume to my liking.

Gear
BluGuitar Amp1
BluGuitar BluBox DI/speaker simulator
Washburn Parallaxe PXM10
Lock-It guitar strap
Fishman TriplePlay Wireless MIDI system
Batten String Damper
Fishman Fluence pickups
D'Addario NYXL strings
BluGuitar FatCab
Sensaphonics 3D Ambient in ear monitors
---

ANGUS CLARK
Overview
Non Fly Dates: I would bring the head.
Fly Dates: I would not bring the head and be sure that there is a Marshall head and cabinet backlined.
Strat Gigs: The Strat comes and the V stays home.
Non Strat Gigs: The Flying V comes and the Strat stays home.

Guitars
Fender '62 RI Stratocaster with David Allen "Echoes" pickups
Fender USA Deluxe Telecaster with Seymour Duncan "LIttle '59" in the bridge
Gibson "Flying V" with Seymour Duncan "Duncan Distortion" pickup
Amps
Marshall 2205 JCM800 50-watt "split-channel" amplifier head (later version)
Marshall 4×12 cabinet with Celestion Speakers
Wireless
Shure GLX-D Wireless head (later version)
Pedals
Dunlop "Cry Baby" wah pedal
Boss NS-2 Noise Supressor
Electro-Harmonix "Small Stone" phase shifter
Xotic "SP" Compressor pedal
Paul Cochrane "Timmy" Overdrive
Z-Vex "Box Of Rock"
Strymon "El Capistan" delay pedal (in the fx loop if possible)
Pedal Board
Pedaltrain Jr. w/ Carry bag
Pedal Power by Voodoo Labs
Strings
Cables
---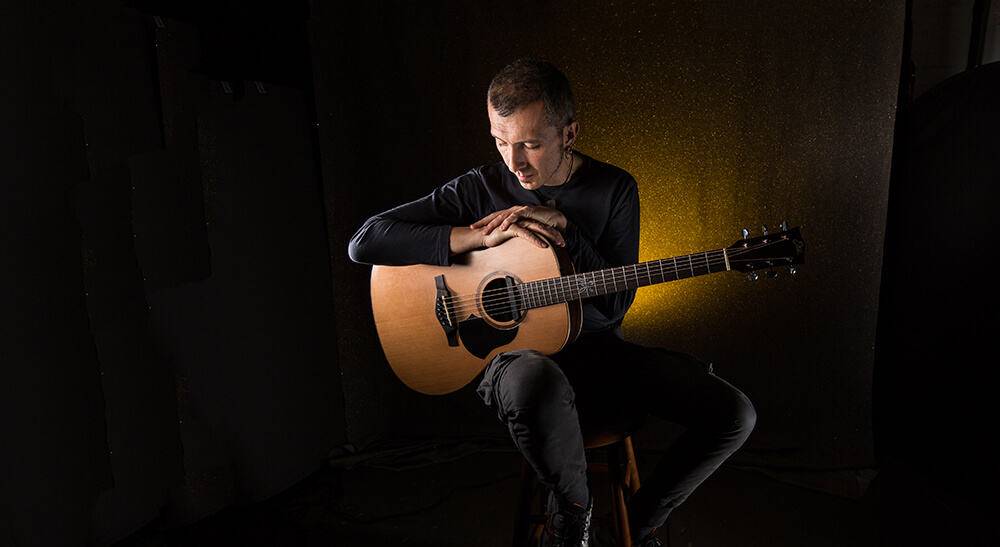 MASSIMO VARINI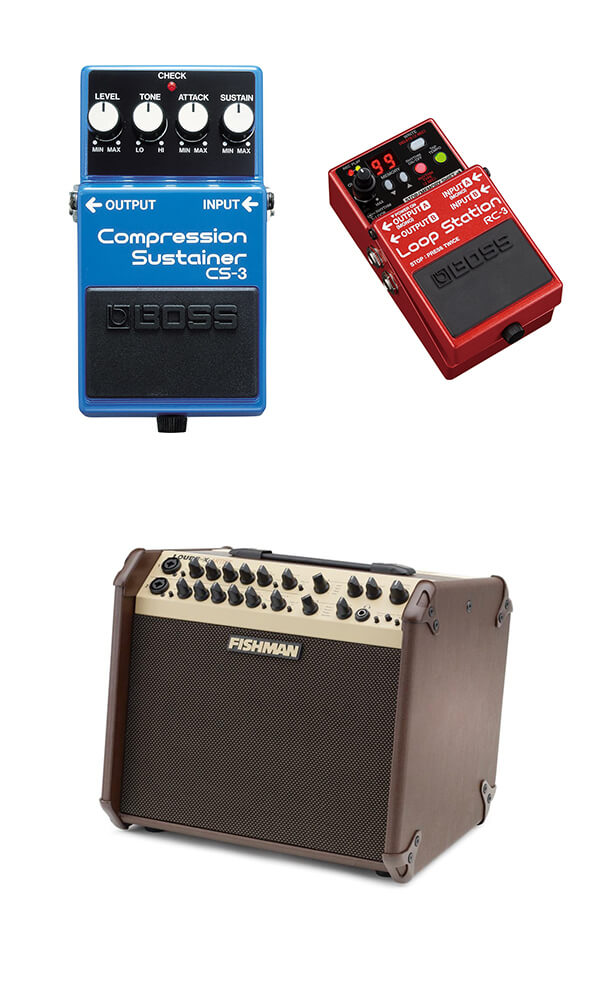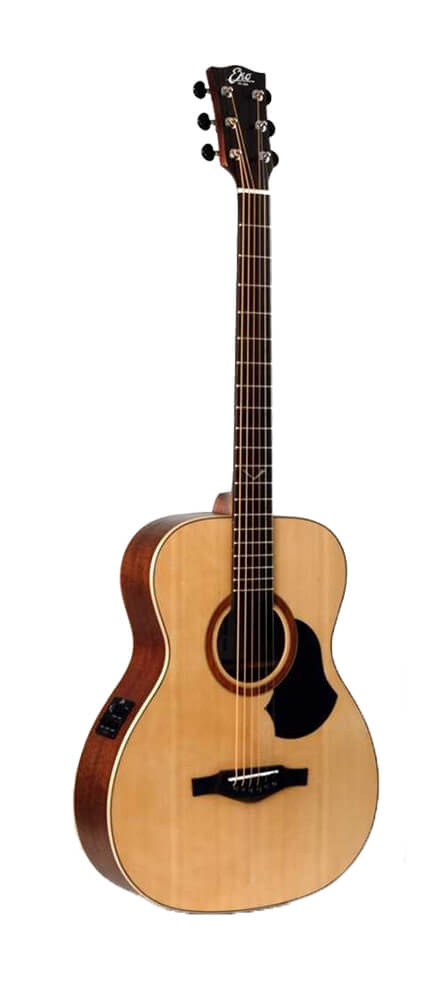 Hamer Mirage: I've had this guitar since 1995 andits tone is unique. It's a mahogany guitar with a Koa top (neck thru body); 2 mini humbuckers (Seymour Duncan miniJB for the bridge, a little 59 neck and Vintage Rails center); every time that I'm looking for a specific tone I know that my #1 has that tone. It could be dark and deep as a Les Paul or sparkling as a Strat! For the Effects: Eventide H9 (max) has everything and I can control it with my iPhone or iPad (nothing is impossible with it)! For the amp: Marco Brunetti is an Italian "tube guru," we've been friends since 1990 and we work together to build my amps, so the sound is perfect for me!
Guitars
Eko Aire Relic
Hamer Mirage (1995)
Acoustic: Eko MV
Amps
Brunetti CustomWork Acoustic Amp
Fishman Loudbox Artist
Pedals
Eventide H9
Elektron Multi Drive
Jam Pedal MV Signature multi pedal
BOSS CS-3 compressor
Fulltone Chorus
TC Electronic 2290 for acoustic: H9 Eventide
BOSS RC-3 Looper
---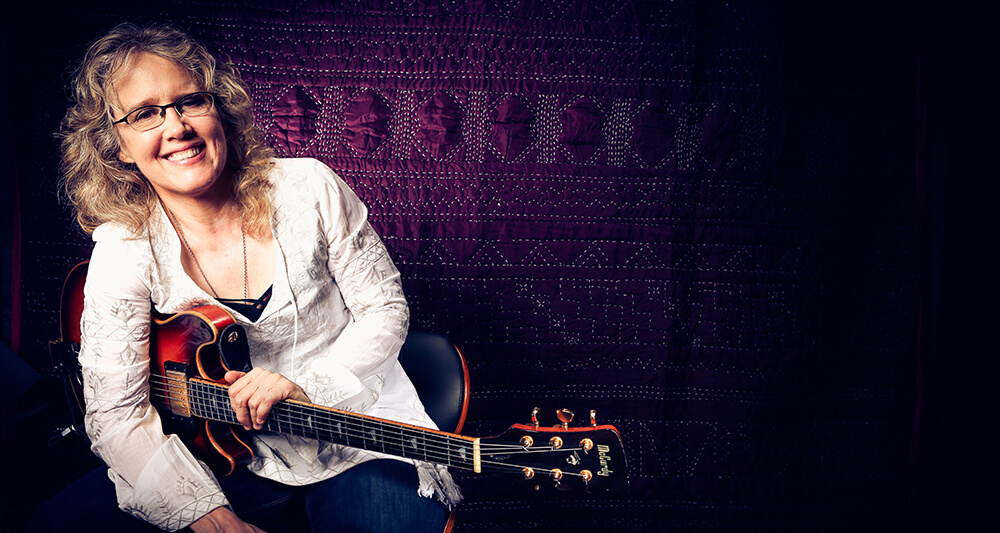 SHERYL BAILEY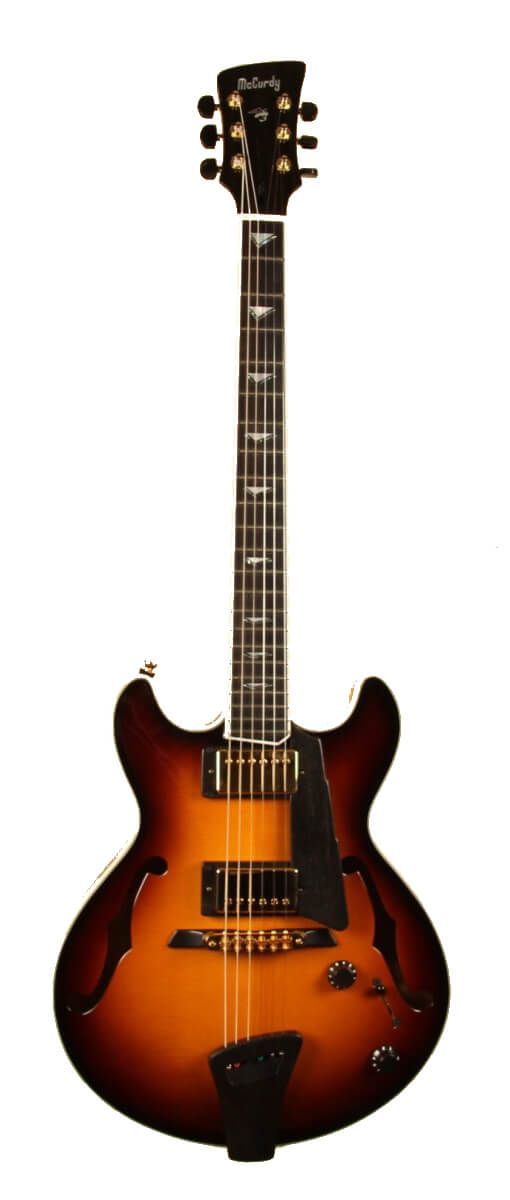 Overview
These rigs represent the many diverse playing situations I'm in: creating funky/quirky shredding sounds for clarinet virtuosos David Krakauer or Anat Cohen, playing with my organ trio or quartet, playing acoustic music with the acoustic duo Plucky Strum. All of this gear features top craftsmanship and makes it easy for me to do my job as an artist: fluently and with beautiful sound!
Gear
McCurdy Mercury Sheryl Bailey Signature Series Guitar
McCurdy "Jazz Master" solidbody featuring Lollar Pickups
Headstrong Amplifier
Acoustic Image Amplifier
Earthquaker Devices
Stonebridge/Furch Guitar
Wilcox Lightwaves Guitar
---
TONY SMOTHERMAN
Overview
The Vigier Guitar has such an organic sound. There's a process the wood goes through to pull all the moisture out, I can hit a note unplugged and the length of sustain is unbelievable, that's a true testament that the process really works. I prefer a sound that's as natural as possible, hearing the wood and strings is what it's all about to me. I rarely use any kind of effects, but love the Morley Bad Horsie Wah, it's as close as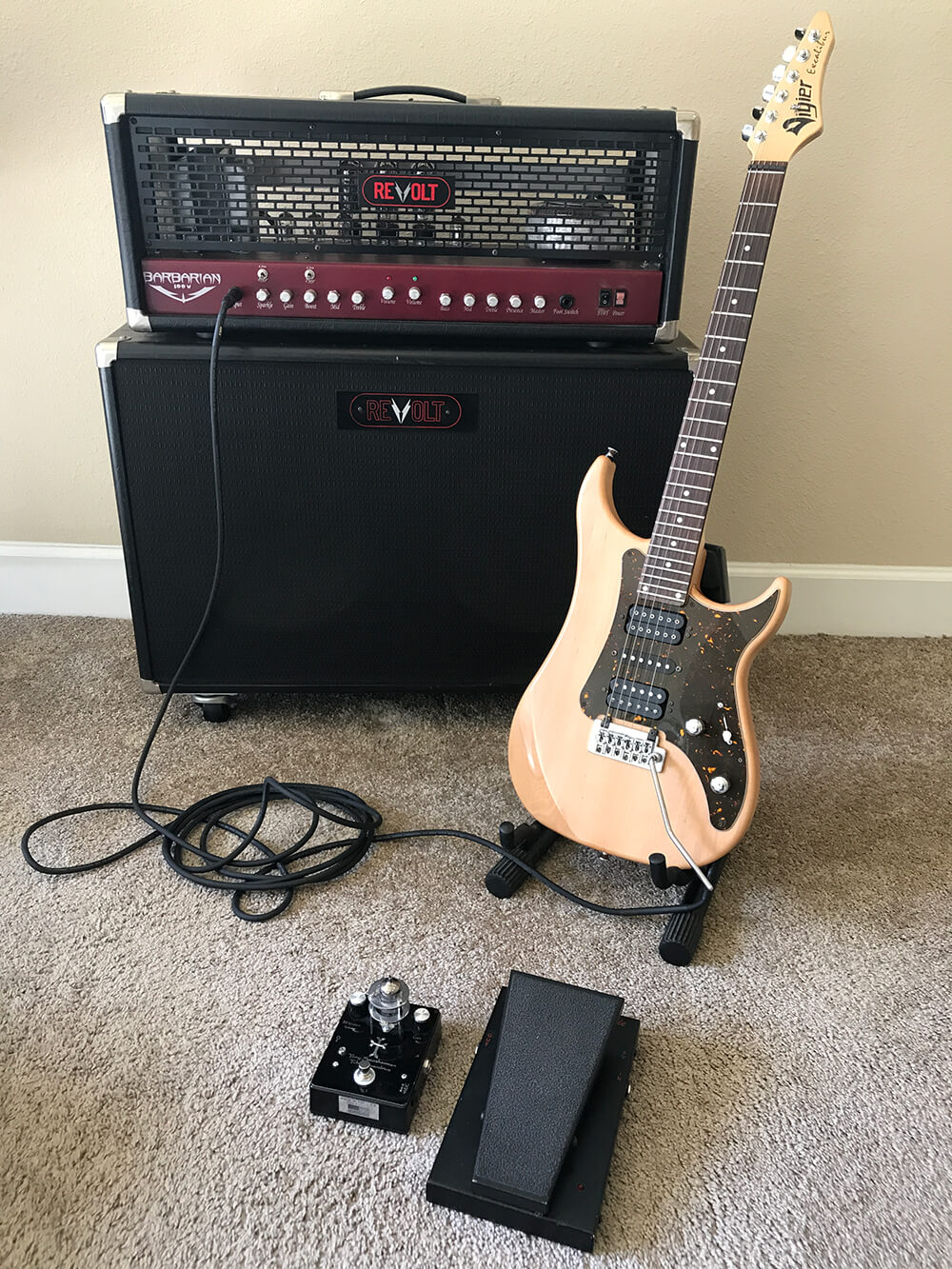 you can get to making the note actually talk, the folks at Morley and Vai got it right! Revolt Amps out of Chicago created a signature Tony Smotherman Tube Overdrive Pedal, which allows me to get a creamy tube tone if I don't have a tube amp available for a live show or clinics. It's really as easy as plugging into a solid state amp and hitting the button on this little gem. Instant warm tube sound and I can literally fit it in the palm of my hand.
When I can take my gear, Revolt built me a custom head and cabinet that just sings. Great sustain and overall sound. Similar to maybe a hot-rodded Marshall, but absolutely has it's own distance voice and sound. I really like their stuff and am proud to endorse it. Dr Strings makes THE best strings in my opinion, nothing comes close to the sound, feel, and overall quality. I like using the High Beams in a gauge 9, the Pure Blues strings they make are really responsive too. As far as picks, once I started using the Dunlop Jazz III pick I never looked back. When something feels right, you don't change it, and I've been usingthem for a long time now.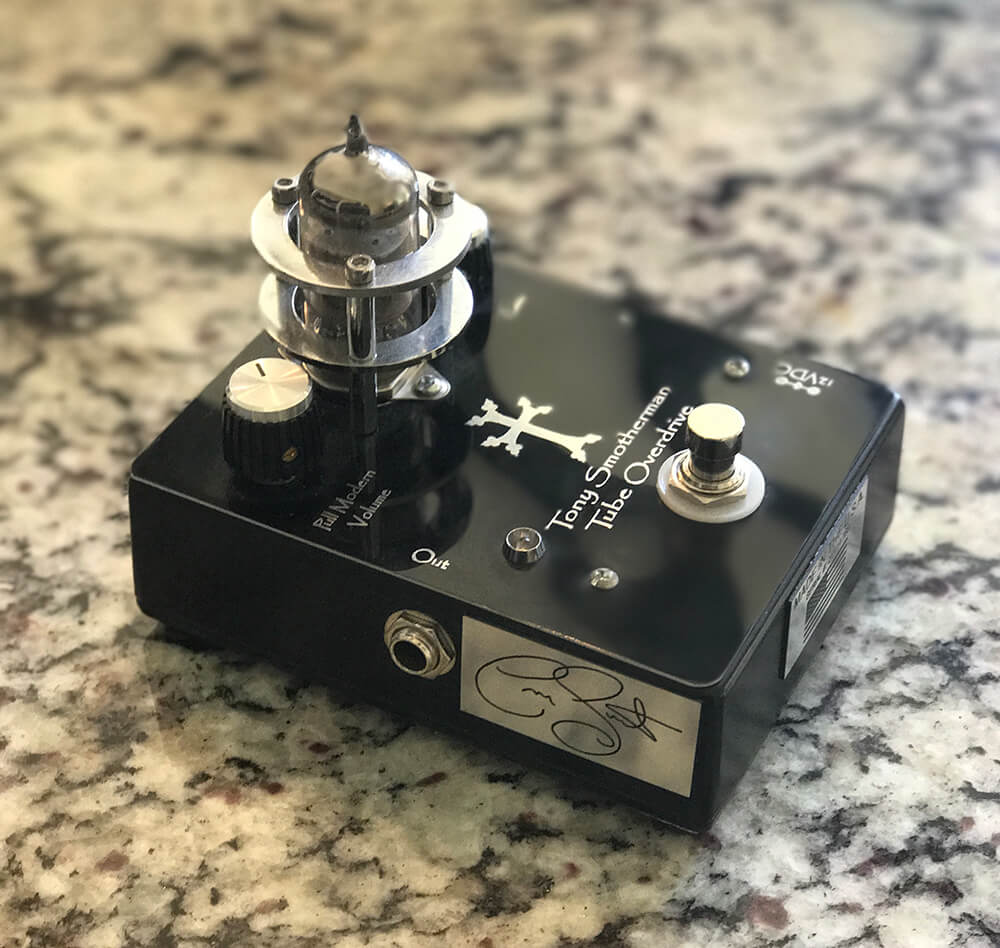 Gear
Vigier Excalibur Guitar
Revolt Amps Barbarian50 Watt head and cabinet
Morley Bad Horsie Wah
TS Tube Overdrive Pedal
Dr Strings High Beam's
Dunlop Jazz III Picks
---

BILL KIRCHEN
Overview
These Kelly guitars are made with 200 year old pine bodies and necks, no truss rods. My main one is the lightest Tele I've ever hoisted, with the fattest neck I've ever grabbed. The light weight body and massive neck with no hollow for a truss rod add up to an unusually resonant tone, delivered through Don Mare pick-ups. The super light body saves my back, and the fat neck surprised me by relieving virtually all my left-hand stress
The old Deluxe Reverb with 1 x 12" Jensen Neo and the new Magnatone both hit the sweet spot for a wide variety of stages, small enough crank when you want to and large enough to work mic'ed on big stages, without needing to go through the monitor. I use the Pro Jr with outboard reverb for solo and duo work, and even some full band situations. I've flown my Deluxe everywhere bubble wrapped in a soft-sided suitcase, now upgraded now to 1/2" high density foam liner in a roller bag. At 49.5 lbs the rig flies free on Southwest Air. I realize, one day it's gonna show up like a bag of potato chips, but so far so good. I've saved way more than the cost of quite a few amps by avoiding excess baggage fees. Also sparing me from the cursed road cases are Studio Slips soft covers, canvas with 1/2" of padding, w. or w/o a pocket. I have one for every amp I take out of the house.
Guitars go in MONO bags, single or double. In hundreds of flights on Southwest Air, they have never ever made me check my guitar. As Teles are virtually indestructible, the gig bag is more of a courtesy, so my Tele doesn't escape and rough up decent folks' axes. Kidding aside, those are the most protective soft cases I've found. They actually support the guitar inside the bag.
The Reddverb has nice reflections for those bouncy stages when you can't use your spring 'verb, plus a built-in adjustable clean boost. The Zia Drive is a another layer of low compression transparent drive. I get gain by letting the Zia hit the front end of my low wattage amps a little harder, rather than relying on distortion from a pedal itself. The 'verb and analog delay used sparingly gives it all a little air.
Guitar
One or two Rick Kelly Bowrey Pine Teles
Curt Mangan 10-46 strings
Single or double MONO gig bag
Amps
1968 Fender Deluxe Reverb, modified by Cage Amplifiers in Maryland
New Magnatone Twilighter
Fender Pro Jr all in Studio Slips covers
Pedals
Boss TU-1 tuner
DM-3 analog delay
Durham Electronics Reddverb
Durham Electronics  Zia Drive
Other
Curt Mangan 10-46 strings
Single or double MONO gig bag
---

JEFF MCERLAIN
I will try to bring my own amp on just about every gig, if that's not possible, I have had the best luck renting something like a Fender Hotrod Deluxe or DeVille, running it clean and using pedals. That way I am in control of as many variables as I can be. To me it comes down to a great amp first, the amp is the basis of your tone, and a great amp will help you discover a great guitar. I recently started working with Two Rock and I am ecstatic about this amp. It's the Classic Reverb Signature and it's a 6L6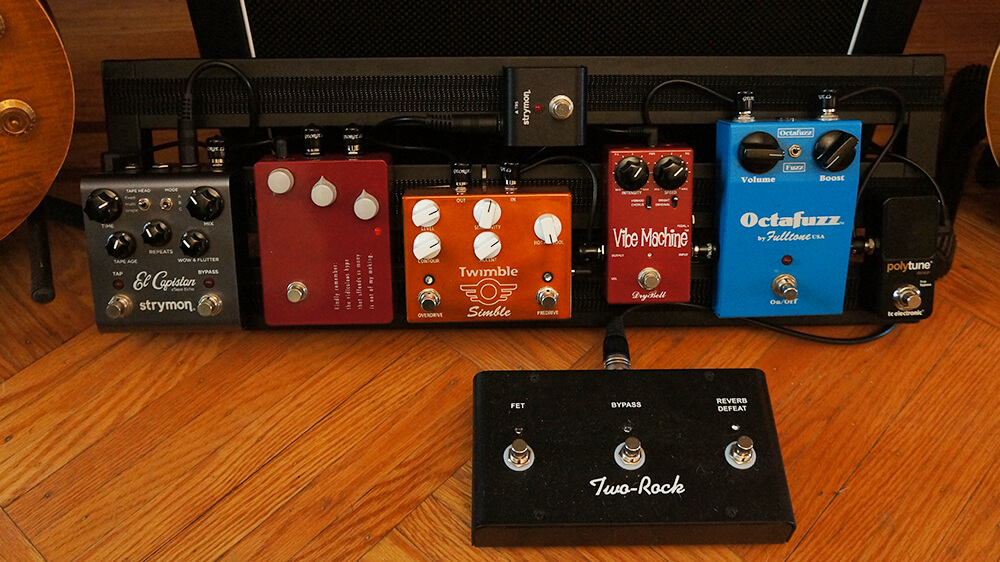 based amp with a touch of Dumble style amps in there. Coming from Marshall amps it was a bit of a change, but the amp has been inspiring me to play. I am playing a lot cleaner lately and really seeing and feeling the benefits. I do attribute this partly to the Two Rock that makes this possible. Your amp should make you happy whatever make or model. Some people see the amp as somewhat of an afterthought. Go try some truly great amps and you may be changed forever!
Guitars
It's usually between two, my Michael Tuttle Carve Top Standard and Classic T.
Pedal Board
TC Mini Tuner
Fulltone Octafuzz
DryBell Vibe Machine
Mad Professor Twimble Simble
Klon KTR
Strymon El Capistan
Amps
Two Rock Classic Reverb Signature
Either a Two Rock 2×12 or 1×12 cab (depending on the gig)
---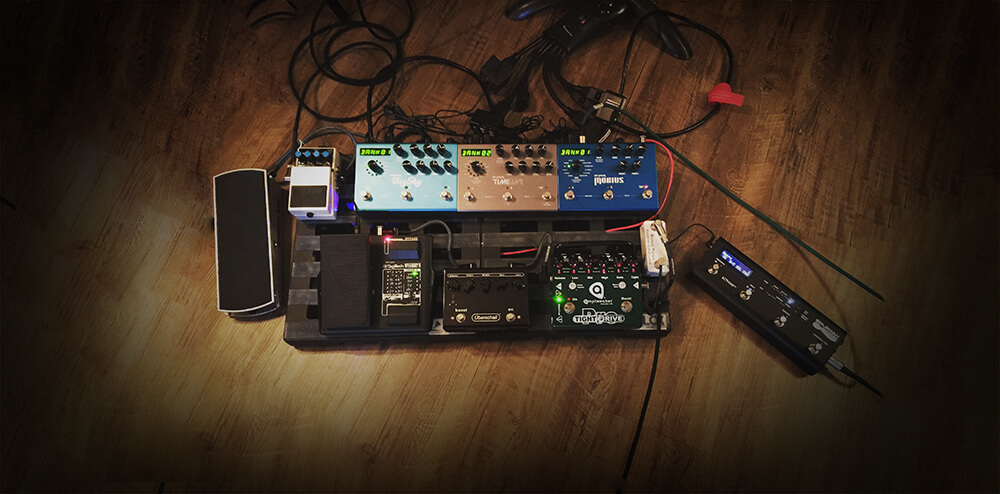 CHRIS BUONO
For local gigs, the guitars depend on the gig. On being a Vigier Surfreter fretless. The other could be my 73's Strat or First Act PP-5 or lately my Gibson '59 RI Les Paul. For effects that's always per gig, but I mainly use effects from the following: Pigtronix, Strymon and Amptweaker along with a Digitech Whammy II, a Boss DD-7 and a Bogner Uberschall. I either plug them into one or two '64 Fender Deluxe amps or a Line DT25 head/cab rig.
For touring, I use the Fractal Audio Axe-Fx II XL into active monitors that are provided by the venue/promoter/booking agency. I use their MFC-101 III to control it.
Guitars
Vigier Surfreter fretless
73's Strat
Gibson '59 RI Les Paul
Pedal Board
Pigtronix Effects
Strymon Effects
Amptweaker Effects
Boss DD-7
Bogner Uberschall
Amps
'64 Fender Deluxe amps
Line DT25 head/cab rig
Monitors +
Fractal Audio Axe-Fx II XL
MFC-101 III
---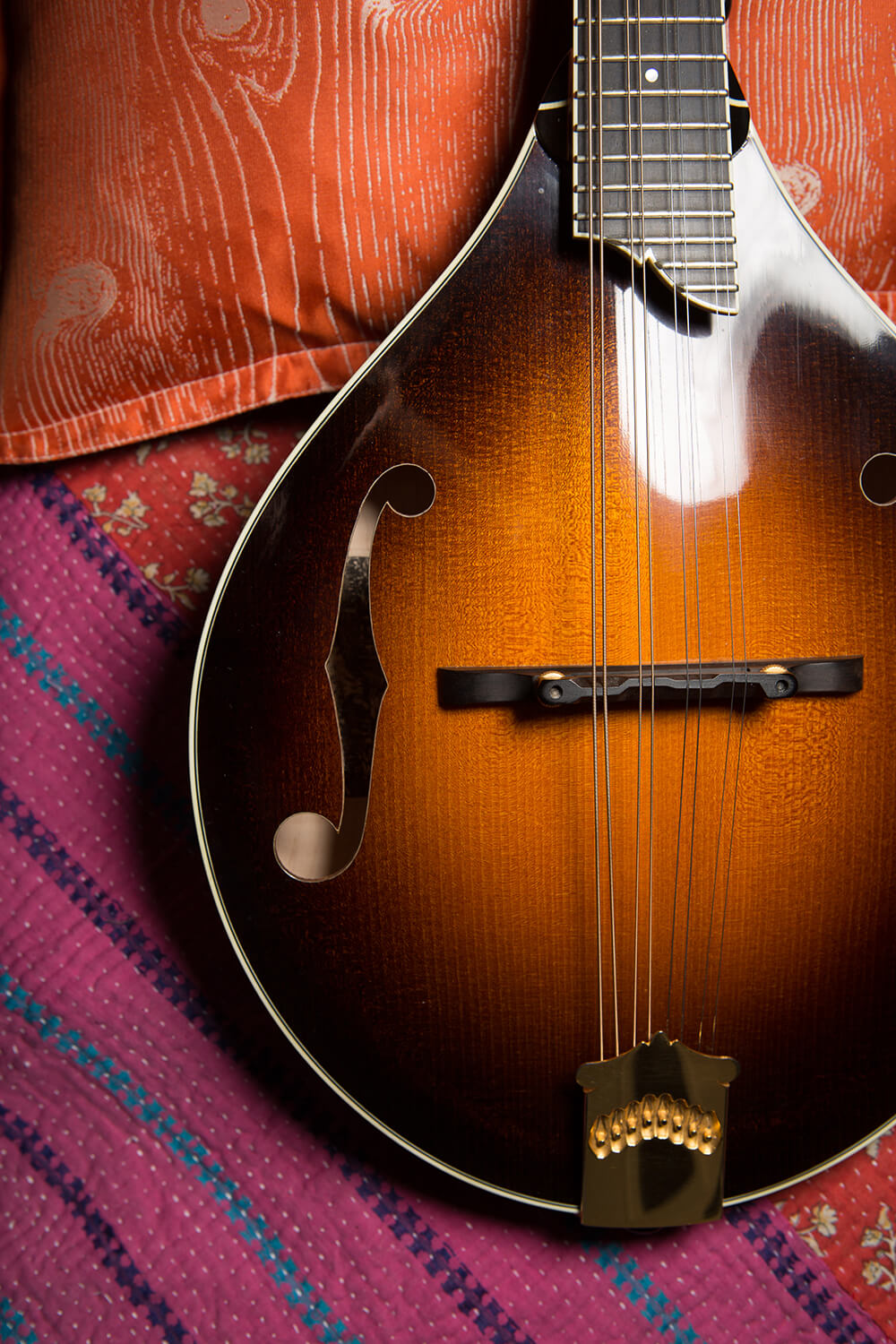 MARCY MARXER
Folk Festivals
This summer's gigs require several different setups. As Cathy Fink and I head out to Folk Festivals, I'll tote my MM-3HC (signature model) Martin acoustic guitar, a Cyclops resonator guitar made by Paul Beard, a 5 string Arrow mandolin made by Paul Lestock and a tenor Kala ukulele. All of these instruments sound fabulous played through my amazing AER Acoustic amp.
MM-3HC (signature model) Martin acoustic guitar
Cyclops resonator guitar by Paul Beard
5 string Arrow mandolin by Paul Lestock
Tenor Kala ukulele
Country Gigs
For Country gigs a T-Style guitar covered in silver sparkles made by Steve Dikkers brings some mighty twang. My favorite foot pedal of all time is the old pink Boss Analog Delay. Danny Gatton gave me one back in the day. It was often the only pedal he used. He was amazing. He got most of his tones with hands. What a great guy!  A real hero! The AER Acoustic Amp is so easy to carry and sounds so great it's almost unbelievable. It makes both indoor and outdoor stages feel as comfortable as a living room.
T-Style silver sparkle guitar by Steve Dikkers
Pink Boss Analog Delay
AER Acoustic Amp
---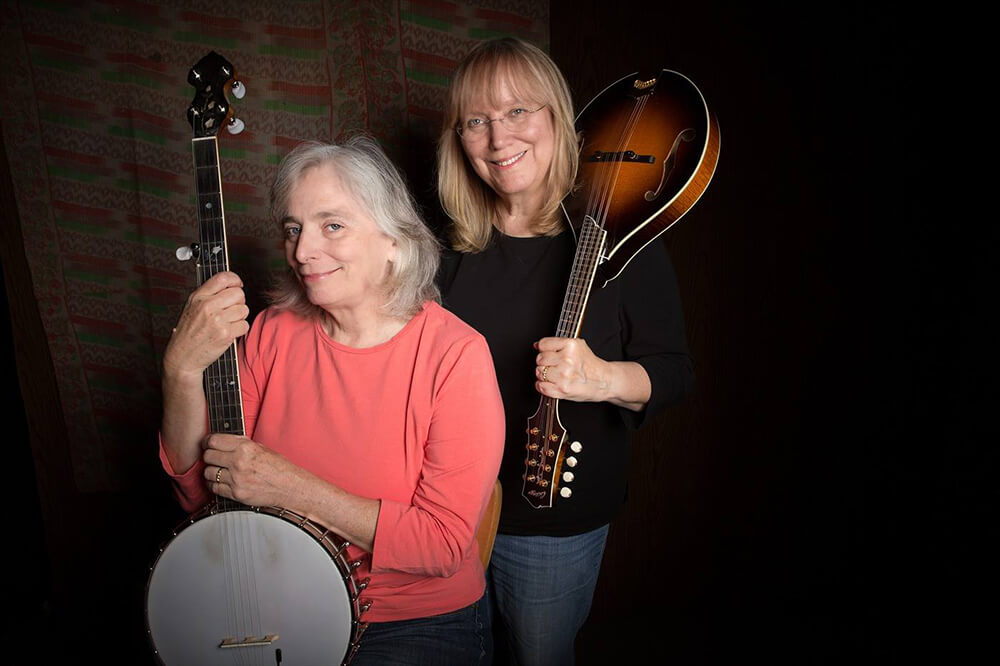 CATHY FINK
I take an acoustic guitar- either my William Laskin 6-string or 1987 Santa Cruz OM, A 1926 Tubaphone pot banjo with Larry Sifel neck, either Kala Marcy Marxer model Ukulele or Collings tenor uke, Boss footswitch tuner and Headway DIs. When flying it's the Santa Cruz and a different tubaphone banjo.
I often perform with just miss and no "gear" besides instruments. If I feel the sound system and engineer will honor this, it's my first choice. DI's are a backup plan, or sometime used for a 50/50 blend of instrument and DI.
Gear
William Laskin 6-string
1987 Santa Cruz OM
1926 Tubaphone pot banjo with Larry Sifel neck
Kala Marcy Marxer model Ukulele
Collings tenor uke
Boss footswitch tuner
Headway DIs
---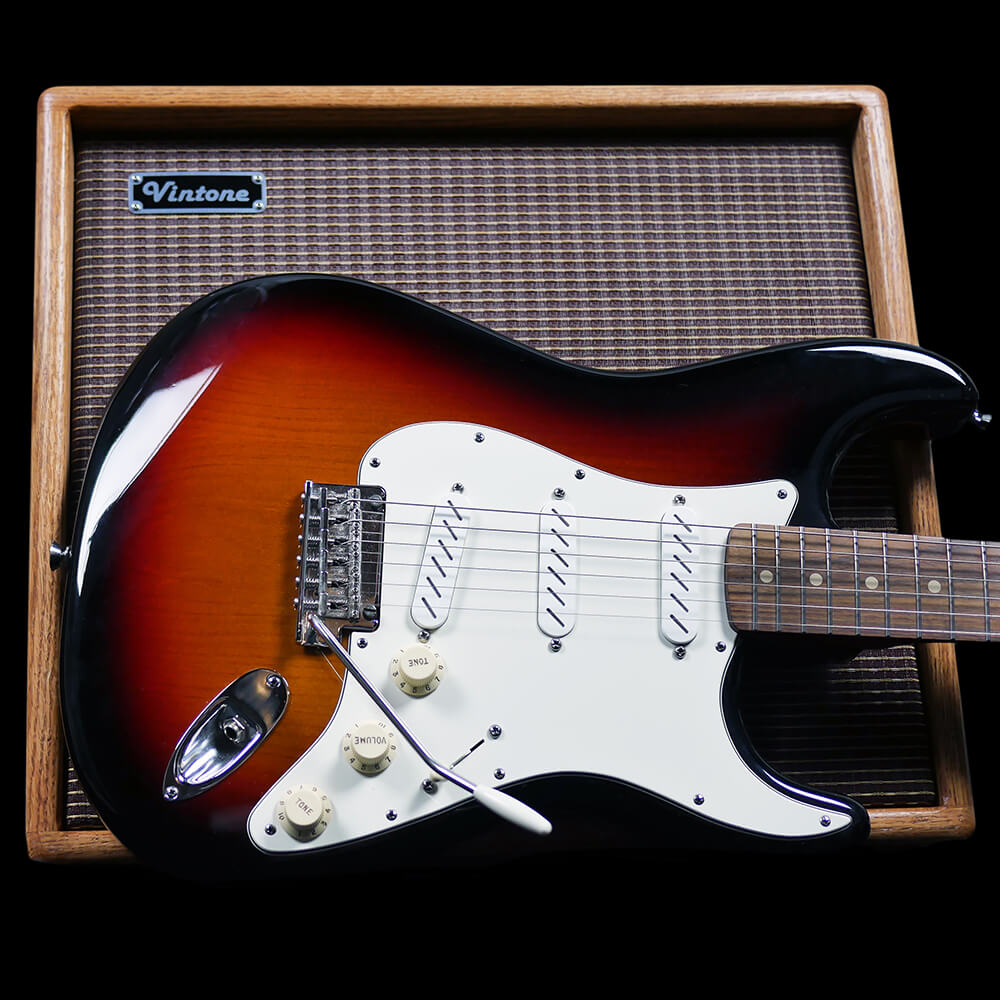 ROBERT RENMAN
The guitars give me a wide range of tonal options. The amp is very basic, but it takes pedals extremely well, which makes the rig exceptionally versatile. The Line M9 is chock full of great effects. I have found that I only need my preferred gain pedals on the pedal board – all the reverb, delays, eq, boosts/light gain, modulation and filters are all from the Line 6 M9. By having a basic, simple amp like the JTM-50 or the Suhr Badger 18 and a small cabinet, and my pedal board, I can get any tone I will need for my style of playing. Most of the time, I just use the Fender or the Suhr for single coil work, and the Swede for humbucker tones. The other guitars are with me for jazzier needs.
Guitars
Suhr Pro C1
Hagstrom Swede
Fender American Standard Strat + Zexcoil pickups
Hagstrom Viking
D'Angelico EX-SS
Amps
Marshall JTM-50 clone
Suhr Badger 18 & a 1×12 open back cabinet
Pedal Board
KO Amps 12th Street Special
Lunastone True Overdrive
Rockett Pedals The DUDE & a Line 6 M9
---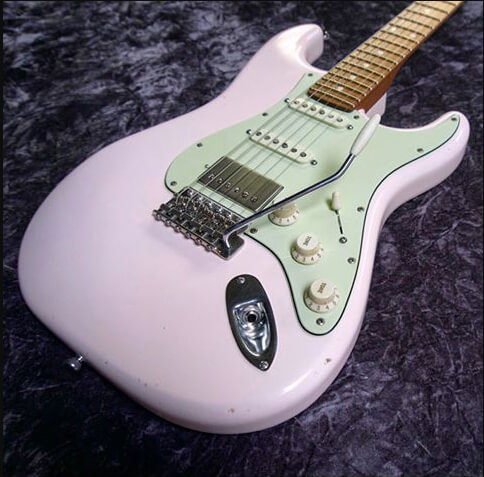 ROB GARLAND
My main gigging guitar is an Xotic XSC Custom California Classic in custom Shell Pink, with Xotic Raw Vintage pickups, S-S-H. My current gig amp is a Bogner 20th Anniversary Shiva amplifier head (EL34 model) with matching 2×12 extension cab loaded with Vintage 30's, made in custom purple. My pedalboard has a Voodoo Lab Pedal Power 2+, Strymon El Capistan Tape Echo, Eventide H9 Max and Tech 21 MIDI Moose controller. I'm using Hell Guitar Parts Super Blacks picks (2.5mm prototype) and my guitar strap is by Moody Straps. I use D'Addario EKXL 10-46 strings. I've been using D'Addario strings since I was 18 and the EKXL strings have reinforced ball ends for players like myself that tend to abuse the whammy bar.
The main reason this rig works is that my amp is purple and the guitar is pink! The Xotic guitar feels and sounds like a vintage strat, I had the back of the neck left unfinished and the roasted maple gives it a lot of resonance and sustain, which is further enhanced by the clarity of the pickups. The Bogner amp is very versatile and has a wide range of tones available, from Marshall Plexi style distortion to a shimmery Fender-like clean tone, plus the amp has additional tone shaping options such as the shift and mode controls. I recently began using the Eventide H9 Max, which in my trio format, allows me to expand the sonic palette with effects such as backwards reverbs, lush choruses and ring modulators! The picks were (clearly) forged by dark magic and the indented grip allows them to stick to my hand under the hottest stage lights. The hand polished synthetic material lends itself to better tone and improved picking speed.
Guitars
Xotic XSC Custom California Classic in Shell Pink + Xotic
Raw Vintage pickups, S-S-H
Amps
Bogner 20th Anniversary Shiva (EL34 model)
Matching 2×12 extension cab loaded with Vintage 30's with Custom Purple Finish
Pedal Board
Voodoo Lab Pedal Power 2+
Strymon El Capistan Tape Echo
Eventide H9 Max
Tech 21 MIDI Moose controller
Strings and More
Hell Guitar Parts Super Blacks picks (2.5mm prototype)
Moody Strap
D'Addario EKXL 10-46 strings
---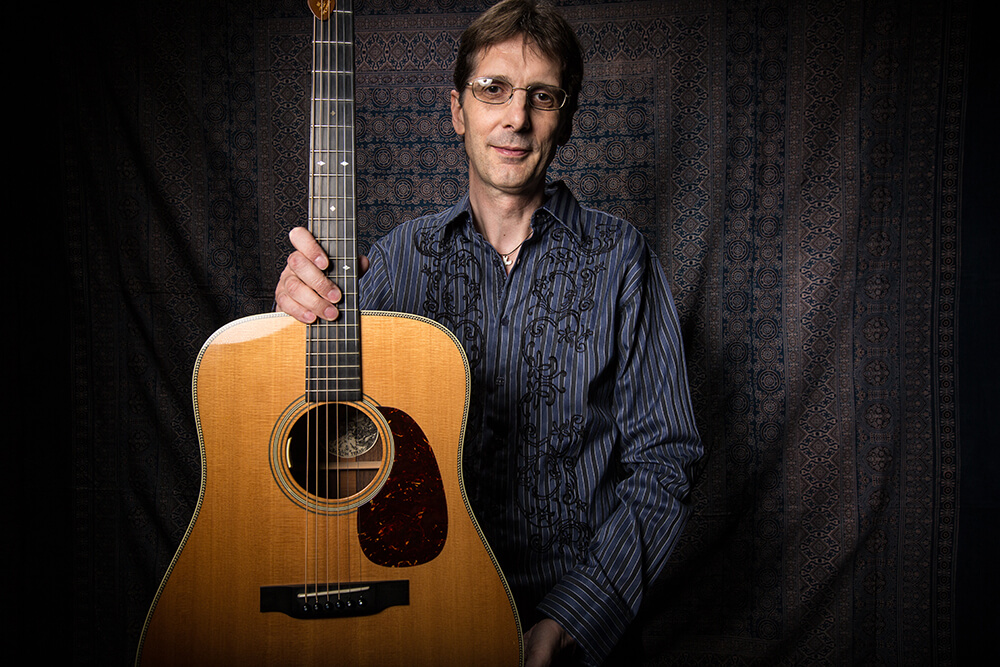 ROBERTO DALLA VECCHIA
When I play live I want the amplified sound of my acoustic guitar to be as natural as possible. I think that the Anthem along with the Para DIBox works very very well. If you add my vintage Neumann KM84 to the mix, the result is just what I'm looking for: very natural, very consistent from venue to venue and no feedback problems.
That being said, I always use John Pearse medium strings, I love their tone and balance. My favorite pick is a BlueChip TPR 50, nice and smooth. In my live set, I use a capo quite a bit and what I like about my Paige capo is the fact that it stays behind the nut, always ready to be used. Besides I can adjust the tension using the screw reducing out of tune problems to a minimum.
Gear
Collings D2H amplified via L.R. Baggs Anthem SL
L.R. Baggs PARA DIBox
Neumann KM 84
BlueChip TPR 50
John Pearse Strings #700M
Paige Capo
Reference Cables
Boss Tuner T-U3
AER Acousticube II
---

DAVID BECKER
The DB signature model has two pick-ups. A Seymour Duncan humbucker in the neck position and an piezo pick-up in the bridge. This allows me to get a variety of sounds out of the guitar. The Ditto pedal is very reliable for looping and allows me to bring the loop in and out of each piece of music because it has an on/off foot switch. The delay is great because I can always get the right amount of ambience in any system in play through. I have it set to about 420 milliseconds.
Gear
Heritage "David Becker" Signature Model
TC Electronics X2 Ditto Pedal
Boss DDL-7 Delay Pedal
---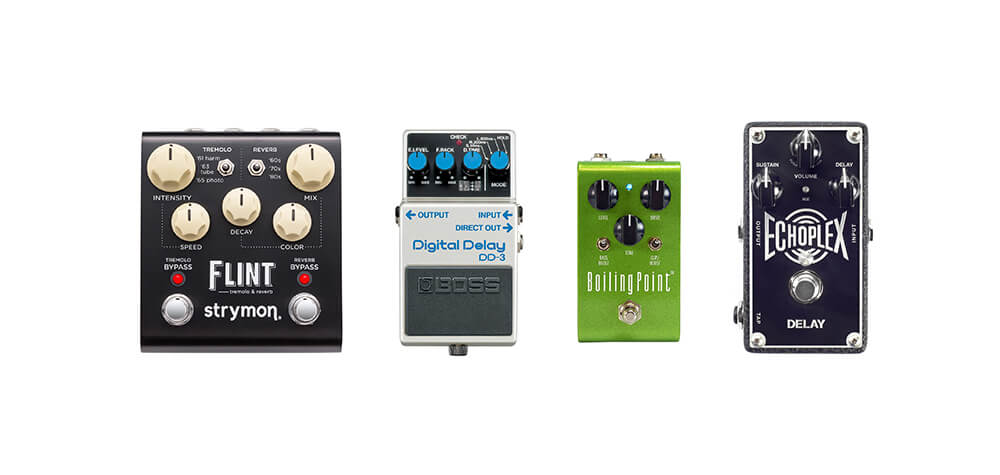 JASON LOUGHLIN
All depends on the gig, how we are traveling and if I'm using backline. Most of the time, I'm not traveling with my amp. So I usually ask for a Fender Hot Rod Deluxe as backline because I know I'll have plenty of headroom and they take pedals well. Sometimes I travel with an RCA preamp tube and switch it out to warm the amp up a bit. I'll use an RC boost to dial in some grit at low volume and hit the amp a little harder. I'm either riding the volume knob or sometimes I bring an EP boost to put in front of the RC. After that I'll dial in some kind of overdrive. Lately, I've been liking the Boiling Point by Rockbox. Then a delay (DD3, Strymon, Echoplex pedal – depends on the music) and a Strymon Flint for tremolo and ambient reverb. The Flint can save you if the backline amp's reverb is bust. Up front I use a Goodrich volume pedal and a PolyTune Mini. When I'm home and playing country and swing gigs the rig is very simple. Almost no pedals if I can help it and either my 1965 Deluxe Reverb or my 1965 Princeton Reverb.
On tour I'm trying to be prepared for every scenario. What if the reverb on the amp breaks? What if I have to be super quiet on stage, but still need to sound gritty? What if I'm getting buried volume-wise and I need to boost my sound? What if my power supply kicks the bucket? What if a cable goes bad? A string breaks? I just try to make sure I have spares of all the necessities and can sound like the recordings at any volume.
Gear
Fender Hot Rod Deluxe
RCA preamp tube
RC boost
Boiling Point by Rockbox
DD3 Delay Pedal
Strymon Delay Pedal
Echoplex Delay Pedal
Strymon Flint
Goodrich volume pedal
PolyTune Mini
1965 Deluxe Reverb
1965 Princeton Reverb
---

COREY CONGILIO
I'm back to using vintage Fender or Fender style amps these days. Basemans, Deluxes, Princetons and Bandmasters are some my favorites. I also use a 3rd Power Citizen Gain amp in the studio as it provides wide range of tones and can give me the Marshall thing if I need it.
I've scaled my pedalboard down quite a bit for a few reasons.
1. Air travel
2. Type of gig/music I'm playing
3. Functionality and efficiency
I've found myself gravitating towards Gibson style instruments more than ever. I'm enjoying the shorter scale and low output humbuckers. I find that this combo works for my playing style. That being said, I love teles, starts, and jazzmasters!
My small pedal rig consists of a few drives, a boost, tremolo, delay and reverb. This chain works for what I do. I do like to get crazy with pedals but, for the most part I'm comfortable with keeping it simple.
Guitars
Gibson Style
Teles
Starts
Jazzmaster
Amps
Vintage Fender/ Fender Style Amps
Basemans
Deluxes
Princetons
Bandmasters
3rd Power Citizen Gain (Studio)
Pedal Board
Several Drives
Boost
Tremelo
Delay
Reverb