About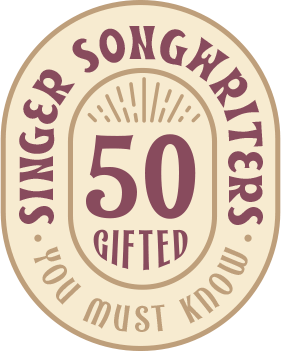 Once compared to a man who wears many suits, in thirty-two short years Justin Townes Earle has experienced more than most, both personally and professionally. Between releasing four full-length-critically-acclaimed albums, constant touring, multiple stints in rehab, a new found sobriety, being born Steve Earle's son, amicable and not-so-amicable break-ups with record labels, and facing the trials and tribulations of everyday life, it's safe to say JTE has quite the story to tell. His fifth album (and first ever on Vagrant Records) serves as the perfect platform for such narrations.
Entitled Single Mothers, the album is comprised of ten tracks that showcase exactly why Justin Townes Earle is considered a forefather of Contemporary Americana. As a recently married, sober man JTE writes from a point of maturity and content we've not seen before on past records. "One day I just realized it's not cool to die young, and it's even less cool to die after 30," Justin states as he reflects on a life past and his newly found clarity. What he's created is an album that's raw, honest and personal in a way he hasn't touched upon since his debut EP, Yuma.
Co-produced along-side longtime engineer Adam Bednarik, Single Mothersshines in a world of pop-culture driven Americana records. "I don't really know what Americana means anymore," Justin laughs. "That's not a slant on Americana, it's just become a very unclassifiable genre. It's gone seemingly pop. There are good parts to that, but it's getting to a point where it won't be able to redeem itself if it doesn't slow down. Just like everything that gets popular." With his heart and soul still rooted in Nashville, Single Mothersshows Justin's continued combination of catchy songs and authenticity.
"As I've gotten older my anger comes from a very different place. It's more rational and mature. I guess that comes along with clarity," JTE reflects. Single Mothersfinds Justin dealing with past struggles and anger with more ease than ever before. Creating a nostalgic feeling with the return to his signature sound, JTE takes listeners on a journey through some of his most personal stories yet on what can only be described as an authentic country record.
Quote
"Songwriting can't be taught. Songwriters are born with it, but that doesn't mean that you don't have a hell of a lot to learn."
– Justin Townes Earle
---
Media Links
Spotify
YouTube