About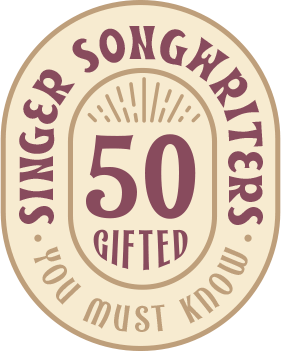 Rebecca Loebe is on a mission. "I like to write catchy songs about topics that are meaningful to me, but use fun hooks to put words in people's mouths." She admits, "My favorite thing is to get people singing along before they even realize they're singing about women's equality or their own self-worth."
The Austin-based troubadour has won multiple awards for her songwriting and was recently told by an announcer for the BBC that her voice "should be available free on the National Health!" Over the past decade, she's been steadily building her audience the old-fashioned way: driving hundreds of thousands of miles in an old station wagon, performing in listening rooms and theaters across the US, Canada, Japan, Europe and the UK.
Along the way, she's released five full-length albums including her most recent effort Give Up Your Ghosts, her first collaboration with Houston-based indie label Blue Corn Music (Ruthie Foster, Wood & Wire, Sarah Borges). The new genre-bending album borrows equally from the worlds of intimate folk, ear wormy pop, and no-holds-barred Americana.
Refusing to pledge allegiance to any single genre was a creative gamble that has paid off in a big way: Give Up Your Ghosts has received the best press of Loebe's career including praise from Billboard, Rolling Stone and legendary rock critic Dave Marsh, who said, "Once I put it on, I couldn't take it off."
Don't miss this chance to see Rebecca Loebe touring nationally with her full band, all across the United States and Europe throughout 2019.
Quote
"I've been on the road as a full-time touring songwriter for the past ten years. My favorite part about it is the time I get to spend onstage every night, that moment when a song leaves my body and enters the mind of my audience. At that point, it's no longer just about the experiences or feelings that inspired me to write the song…once it's out there, the audiences takes it in and it becomes something new and different to them, something I'll never fully know, filtered through their lives, experiences, and emotions. I find that one little moment of transition to be incredibly thrilling, and that's what keeps me on the road, traveling thousands of miles per year, learning how to use a new shower every morning."
– Rebecca Loebe
---
Media Links
Spotify
YouTube