About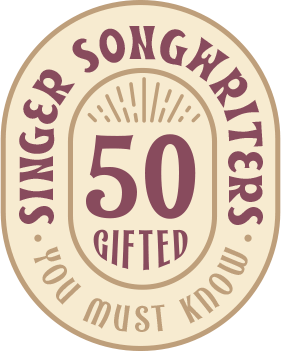 Some albums are monoliths, compressed under the weight of a singular circumstance bearing down on an artist. Heather Maloney's Soil in the Skyis a collective memory. Stitched together from personal and universal ecstasy, loss both intimate and ancient, Maloney's fourth full-length release is a collage of tremulous folk, existential ballads, and assertive rock. Taken as a whole, it's a constellation that looks a lot like life. The artist holds the center. The Massachusetts-based "writer song-singer" found music in the midst of three years at a meditation center, honing a sound moored in days of silent reflection and reverence for storytellers like Joni, Rilke and Ken Burns. On Soil in the Sky, she takes us to the Midwest's existential crisis, a barstool scooching against fate, a make-my-day reckoning with society's old guard. They're roads less traveled and she keeps good company. Dawes' Taylor Goldsmith lends a distinctive duet to "We Were Together," a rare love song from Maloney that nods to a Walt Whitman poem; Maloney and Rachel Price form a harmonic Voltron on "Enigma," a triumphant uppercut to oppressive power structures. The album is sonically rounded out by an all-star cast of players including longtime collaborator Ryan Hommel, Griffin Goldsmith, Jared Olevsky, Reed Sutherland, Dave Eggar and Jay Ungar.
In sound and sentiment, these 12 songs cover an immense amount of territory. But they're all powered by the same source. There's a spiritual thread throughout the record. That inspiration doesn't necessarily come from above — Maloney has a patchwork metaphysical support system — but from all around: the glow of humanity gathered in the people and places that lap out in our wake.
Heather has toured nationally as a headliner, as well as in support of acts like Lake Street Dive, Shakey Graves, Gary Clark Jr., Colin Hay, Mary Chapin Carpenter, and many more. The New York Times called her music "utterly gorgeous, visceral" and SPIN Magazine described her as "stunning, breathy, and starkly memorable". Soil In The Skyis out on 6/14 via Signature Sounds.
Quote
"I think I've truly fallen in love with the storytelling aspect of songwriting over the years. I love to make the story the centerpiece and work from there. Writing songs in this way has changed me on a personal level, in my day-to-day non-musical life. It's trained my brain to constantly look at things through a storytelling lens, and I really love collecting material throughout my day that I might use later in a song. I never know what weird little interaction or experience is going to end up in a song. Living with 'songwriter brain' keeps me engaged in my own life in a way that keeps boredom at bay."
– Heather Maloney
---
Media Links
Spotify
YouTube