About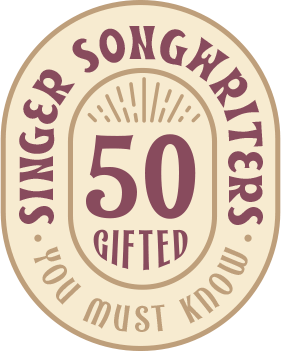 Heralded as "a living landmark" (Berkeley Express), "a national treasure" (Guitar Extra), and "one of the greatest living acoustic blues artists" (Blues Revue), Rory Block has committed her life and her career to preserving the Delta blues tradition and bringing it to life for 21st century audiences around the world. A traditionalist and an innovator at the same time, she wields a fiery and haunting guitar and vocal style that redefines the boundaries of acoustic blues and folk. The New York Times declared: "Her playing is perfect, her singing otherworldly as she wrestles with ghosts, shadows and legends."

Born in Princeton, NJ, Aurora "Rory" Block grew up in Manhattan a family with Bohemian leanings. Her father owned a Greenwich Village sandal shop, where musicians like Bob Dylan, Maria Muldaur and John Sebastian all made occasional appearances. The rich and diverse Village scene was a constant influence on her cultural sensibilities. She was playing guitar by age ten, and by her early teens she was sitting in on the Sunday jam sessions in Washington Square Park.

During these years, her life was touched – and profoundly changed – by personal encounters with some of the earliest and most influential Delta blues masters of the 20th century. She made frequent visits to the Bronx, where she learned her first lessons in blues and gospel music from the Reverend Gary Davis. She swapped stories and guitar licks with seminal bluesman Son House, Robert Johnson's mentor ("He kept asking, 'Where did she learn to play like this?'"). She visited Skip James in the hospital after his cancer surgery. She traveled to Washington, DC, to visit with Mississippi John Hurt and absorb first-hand his technique and his creativity.

"This period seemed to last forever," Block recalls nearly forty years later." I now realize how lucky I was to be there, in the right place at the right time. I thought everyone knew these incredible men, these blues geniuses who wrote the book. I later realized how fleeting it was, and how even more precious."
The world finally started taking notice in the early 1990s, and Block scored numerous awards throughout the decade. Her visibility overseas increased dramatically when Best Blues and Originals, fueled by the single "Lovin' Whiskey," went gold in parts of Europe. She brought home Blues Music Awards four years in a row – two for Traditional Blues Female Artist of the Year, and two for Best Acoustic Blues Album of the Year. Then in 1997, she won the Blues Music Award for The Lady and Mr. Johnson, a tribute to Robert Johnson, taking home Acoustic Album of the Year.
Today, after more than twenty highly acclaimed releases and five Blues Music Awards, Block is at the absolute height of her creative powers, bringing a world full of life lessons to bear on what she calls "a total celebration of my beloved instrument and best friend, the guitar." Her newest project, titled "The Mentor Series," is a growing collection of tribute albums to the blues masters she knew in person. Her most recent release "A Woman's Soul: A Tribute to Bessie Smith" received high praise from Midwest Record – Chicago writer Christ Spector "…all Grammy voters within the view of my words ought to make a point of moving down the ballot to the blues category this year and giving Black the sugar that belongs in her bowl. The mantle has been passed to the new empress of the blues." Beyond guitar, Block has also recently published her successful autobiography "When a Woman Gets the Blues" heralded by TV/Radio host Steve Bryant as "The most enjoyable biography I've read in years. Rory's phenomenal life story comes alive in a wonderfully woven tapestry of prose, photos and the poetry of the blues."
Quote
Pulled from "Lovin' Whiskey" from "I've got a Rock in my Sock"
Well, they tell you on the telephone to let him go,
I said they tell you he's a sinking ship,
And he's trying to pull you down,
Don' t you know that every time you call me up
And say you want me back,
You know you break my heart,
You want me to come back home and try again,
You want me to make a brand new start,
Well, if wisdom says to let him go,
Then it's hell, because you just don't know,
Until you've tried to love a man who's lovin' whiskey,
Lovin' whiskey…
– Rory Block
---
Media Links
Spotify
YouTube